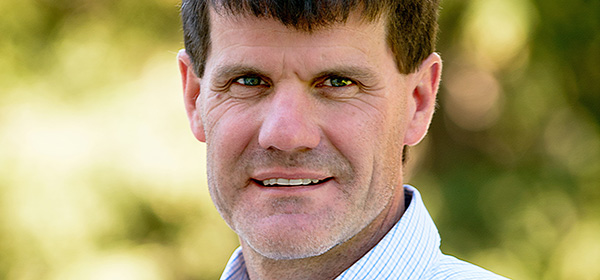 Dec. 22, 2015 | CREBNow
Q&A with Attainable Homes' new boss
John Harrop talks about what's in store for 2016
Affordable housing emerged as a pressing topic in Calgary this year, as housing prices, rents and vacancy rates challenged people's access to shelter. In fact, wanting to find a solution to the city's growing housing affordability is what drove John Harrop to his new role as president and CEO of Attainable Homes Calgary Corp.
CREB®Now
had a chance to sit down with Harrop to discuss everything from the economy's impact on affordable housing to what goes into creating the perfect community. Here's what he had to say:
CREB®Now:
?Why is Attainable Homes such a crucial organization in Calgary?
Harrop:
We are helping the affordable housing challenge in the city. For many years, home prices have been increasing at a faster pace than wages, locking more and more people out of ownership. When someone buys an attainable home with a $2,000 down payment, they are freeing up another rental property for those in market or subsidized rent, easing our rental market and making living in Calgary more affordable.
CREB®Now:
?What's in store for Attainable in 2016?
Harrop:
2016 will be a year of repositioning. In addition to continuing our attainable home ownership program, will look at other forms of ownership, such as the perpetual model, to broaden our customer base and ensure we can continue to serve Calgarians in the future. We continually need to finds ways to lower the price of units, which may require solutions such as leasing land.
CREB®Now:
?How does Calgary's changing economy impact the work done by Attainable Homes?
Harrop:
As rents remain high and people struggle to save a down payment in our city, the need for attainable homes continues. If you look at the average price of an apartment today, a five per cent down payment is more than $16,000, which is a significant sum of money to save when you have rent payments, car payments, child-care costs, health-care costs, and other expenses. We make it possible for Calgarians with a steady income and a good credit rating to get a foot on the property ladder with a $2,000 down payment.
CREB®Now:
?What's the biggest challenge to affordable housing in Calgary?
Harrop:
The availability and cost of land.
CREB®Now:
?What's the most important aspect of creating a good community?
Harrop:
A busy sidewalk as well as a mix of housing types and demographics.
CREB®Now:
?What's your favourite room in your home and why?
Harrop:
The kitchen table/nook. We got rid of our dinning room table because it was never used, so the kitchen table is used for all of our meals. It is the hub of our home. The room has a huge south-facing corner window overlooking the backyard and the garden.
CREB®Now:
?Having worked all over the world, what's one thing that makes Calgary, Calgary?
Harrop:
A bad weather day in Calgary means -30. On those days, you can almost always count on a blue sky, which is so much more invigorating than grey skies elsewhere.
CREB®Now:
?What's one thing you'd change about Calgary?
Harrop:
I would really like to see more mixed- use streets with two or three floors of housing over small-to-medium-scale retail. There are pockets of it in the city, but we somehow need to create the regulatory and economic conditions to make them more viable.
CREB®Now:
?What's your favourite way to spend a day off in or around the city?
Harrop:
In the city, a stroll down Fourth Street, 17th Avenue or Kensington is always fun. But I must admit, my real favourite would be to grab a pair of skis, leave the city and head for the mountains. Skate skiing, classic, backcountry or telemarking at the resorts are all good. If the family is there, too, it's even better.
Tagged: affordability | Affordable Housing | Attainable homes | Calgary Homelessness | Calgary Real Estate News | Homebuyers | homebuying | homeless | Housing Prices | Residential | YYCRE
---
---
Connect With Us