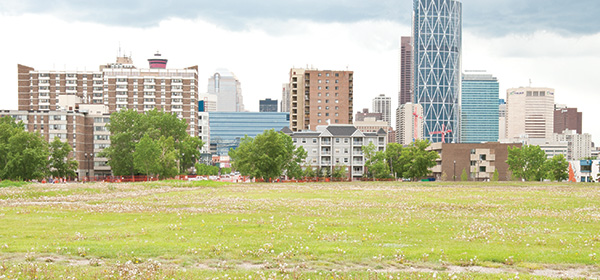 Sept. 02, 2016 | CREBNow
Housing affordability in Calgary contrasts with national picture
RBC releases new housing trends, affordability report
Despite signs of a modest recovery in home resale activity, Calgary's housing market continued to struggle amid plentiful supply of homes available for sale, declining prices and softening demographics fundamentals, according to RBC Economics' recent Housing Trends and Affordability report.
RBC said its cost-of-ownership measure for Calgary rose by 0.3 percentage points in the second quarter to 33 per cent of a typical family's pre-tax income, still well below the long-term average of 40.4 per cent for the area.
Both the single-detached and condo segments registered small improvements.
RBC noted recently released civic census statistics provided clear evidence of the toll exerted by the provincial recession on local demographics by showing that more people left Calgary in the 12 months ending in April than moved into the area. This was the first net outflow recorded since 2010 and only the second such occurrence in the past quarter century.
RBC added the challenges facing the market overshadowed further improvement in housing affordability in the area.
While unlikely to be a primary consideration for buyers at this point, attractive housing affordability conditions could play a much more stimulative role once the provincial economy turns a corner and confidence returns, noted RBC.
Elsewhere, rapidly escalating homeownership costs in the Vancouver and Toronto areas continued to squeeze housing affordability at the national level in the second quarter of 2016.
RBC's aggregate affordability measure for Canada rose the most in six years — by 1.2 per cent to 42.8 per cent — in the second quarter, thereby extending the recent streak to five straight quarterly rises.
Single-detached homes led the climb (up 1.4 per cent to 47.8 per cent), followed by condo apartments (up 0.4 per cent to 34.4 per cent).
The outlook for affordability across Canada calls for more of the same in the near term: intense pressure in Vancouver and Toronto contrasting with very relaxed conditions in Calgary and normal conditions in most other markets.
Tagged: affordability | Calgary Real Estate | Calgary Real Estate News | Economy | Economy | Homebuyers | RBC Economics | Toronto | Vancouver | YYCRE
---
---
Connect With Us