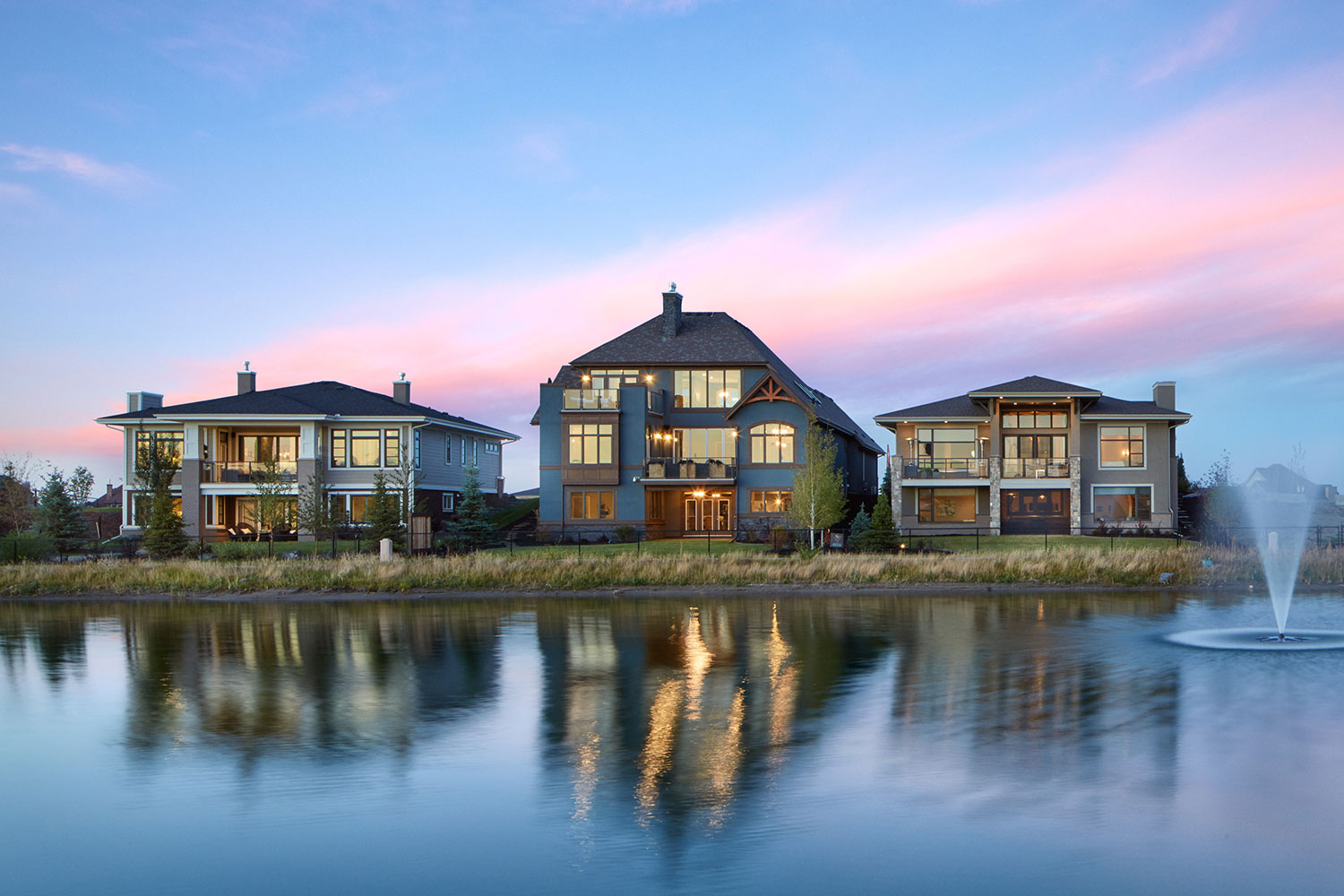 Courtesy Morrison Homes Multi-Family
June 20, 2018 | Gerald Vander Pyl
Embracing density
Builders and the City work together to rein in urban sprawl
It used to be that mentioning the word "density" would get some Calgarians riled up over plans for a new community they felt had too many homes per hectare, or a condominium project with too many units.
But faced with the alternative of urban sprawl, increasing density is now an established policy for residential development.
In 2009, city council approved a new Municipal Development Plan (MDP) and Calgary Transportation Plan (CTP) that address density in both new communities and established areas.
"Those two plans together are our long-term vision for the growth of the city," said Joe Mueller, manager of city planning and policy services with the City of Calgary.
Mueller says there is also a New Communities Guidebook, which focuses on the scale, form and type of development desired in new communities, and a Developed Areas Guidebook for established communities.
He says a major shift in City policy was allowing four-to-six-storey developments along "main street" cores, with a greater mix of retail and services "to create little town centres for those residential communities."
Mueller says from 2006 to 2017, citywide population density increased by about 11 per cent. "We are trending in the right direction," he said.
Builders have responded positively to the need for increased density with new condominium and townhome developments. They have also embraced the move towards town centres.
"It's really about having everything close by. Groceries, restaurants, coffee shops, recreation facilities, daycare – all of those things that are saving you time and energy by not having to drive wherever you need to go," said Robert Toth, marketing lead with Morrison Homes Multi-Family Division.
As an example of this new development mindset, Toth cites his company's new Q Condos in Sage Hill Quarter, which will offer a more urban, downtown-style lifestyle in the suburbs.
"I think that people are seeing there are benefits and a lifestyle choice in having these kinds of things closer to you," he said. "So when that partnership between the City, the developer and the builder comes together, I think there's something special there."
Mueller adds the city has also embarked on the Established Areas Growth Strategy to continue improving infrastructure that will support higher density throughout the city, including construction of new roads and upgrading of parks or recreation facilities.
"We cannot just promote additional population in these areas without realizing we need services and infrastructure to attract and also serve those populations," he said.
Tagged: Calgary Real Estate News | Calgary Transportation Plan | Condos | Density | Joe Mueller | Morrison Homes Multi-Family | Municipal Development Plan | New Communities | Q Condos | Sage Hill | urban sprawl
---
---
Connect With Us