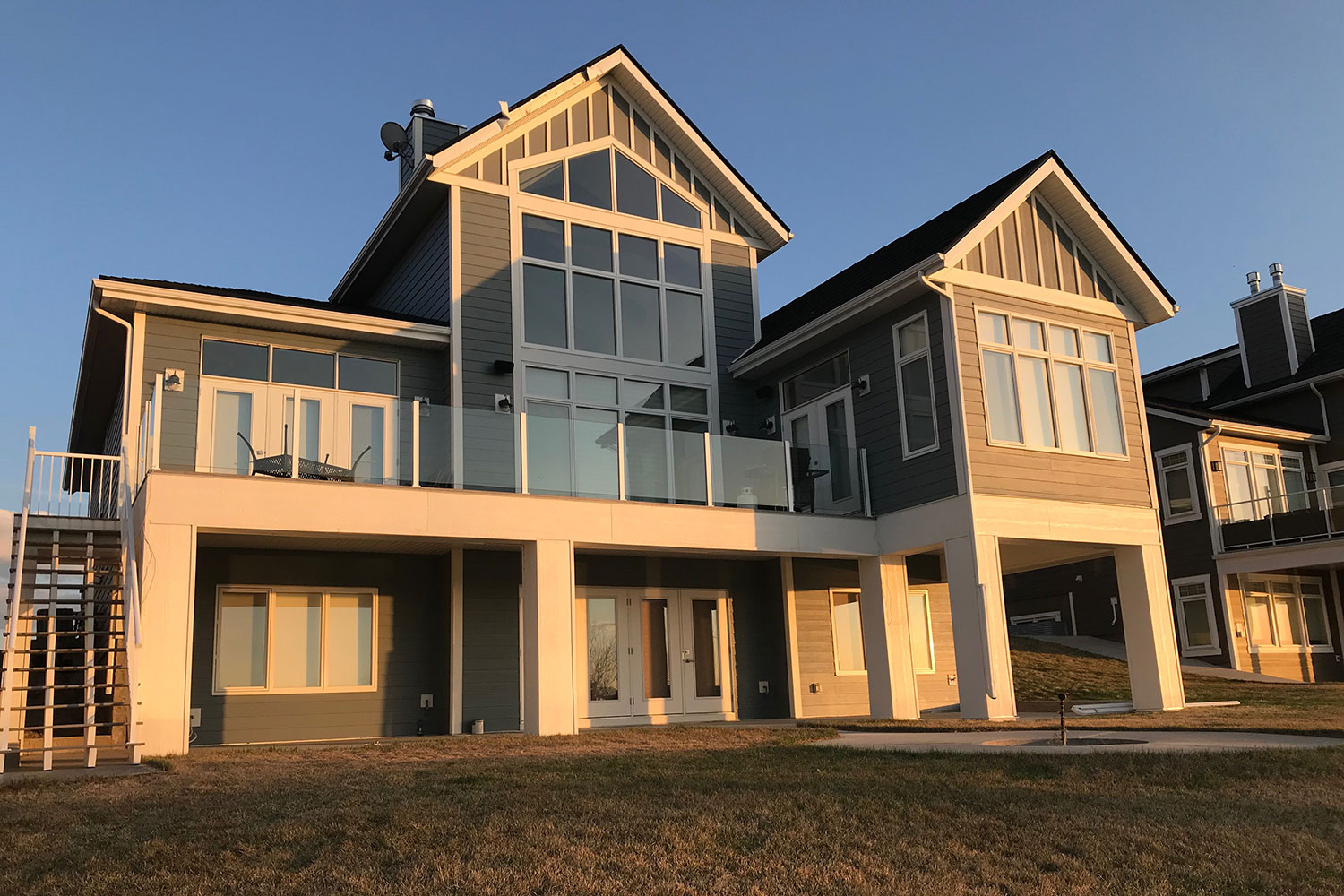 A home at Little Bow Resort in Vulcan County. Courtesy Optimum Realty Group
June 27, 2018 | Geoff Geddes
Fun in the sun
How to buy a vacation home without getting burned
While sunburn can ruin a holiday, getting burned on a vacation home purchase can sting for much longer. Fortunately, doing your homework will help you find your place in the sun without feeling the heat.
"The market has seen price drops lately, so a lot of people are finding vacation properties at $300,000 or below," said Bill MacDougall, a real estate professional with Optimum Realty Group in Calgary.
"The Little Bow area has some great options in that price range, as does the new lakeside development near Lacombe with fully serviced RV lots."
To enhance affordability, he often sees extended families doing a group purchase, where they split the costs to make it more manageable for everybody. For those weighing that option, there are some key details to consider.
"The market has seen price drops lately, so a lot of people are finding vacation properties at $300,000 or below." - Bill MacDougall, Optimum Realty Group
"When you have parents, children and in-laws all chipping in, you need a clear person in charge like mom or dad who says 'yes' or 'no' to renovations or repairs," he said. "Absent that authority, you can have situations where one sibling wants to do something with the property and another disagrees and refuses to help pay for it. Family members are not always the best business partners."
Financing can be another challenge, as MacDougall has seen many banks tightening up on second homes and only granting mortgages for 50 per cent of the value. In financing, as in purchasing, it pays to shop around.
"The first thing I ask a client is if the property they are buying can be lived in," said Donna D'Amours, a mortgage specialist with RBC in Calgary. "If it's a normal property with plumbing and heating, we can often provide a mortgage for 80 per cent."
Once the purchase is complete, many buyers look to defray those mortgage payments by renting out the property when not in use. For certain locations like Canmore, it's vital to check the zoning regulations first, as many neighborhoods have stringent rental restrictions. Also, for Canmore and other locations like Mexico where tourism is highly seasonal, there will be pronounced down times, so owners must anticipate the leaner booking periods and plan accordingly.
Beyond that, there are some steps you can take to enhance your rental prospects.
"Three-bedroom units get the most bookings, as they are rarities in the market and speak to different family dynamics, or can be rented by two families who share the costs," said Mark Walker, a broker with PEKA Professional Property Management, which has offices in Calgary and Canmore.
For those with two-bedroom properties, Walker advises being creative in how the second bedroom is furnished, so it will accommodate a variety of uses. He also finds that the old real estate axiom applies to rental units as well: location, location, location.
"In a place like Canmore, people look for proximity to downtown so they're not tied to a car," he said. "I also recommend having good Wi-Fi, as many travellers are opting for working vacations these days. Last but not least, don't skimp on bed sheets, linens and towels, or they won't be back."
At the end of the day, repeat business is what renting is all about. "Dealing with the same people every year reduces your risk, and risk mitigation is crucial," he said.
Tagged: Bill MacDougall | Canmore | Donna D'Amours | House & Home | How To | Lacombe | Little Bow | Mark Walker | Mexico | Mortgage | PEKA Professional Property Management | RBC | travel | vacation | vacation home
---
---
Connect With Us