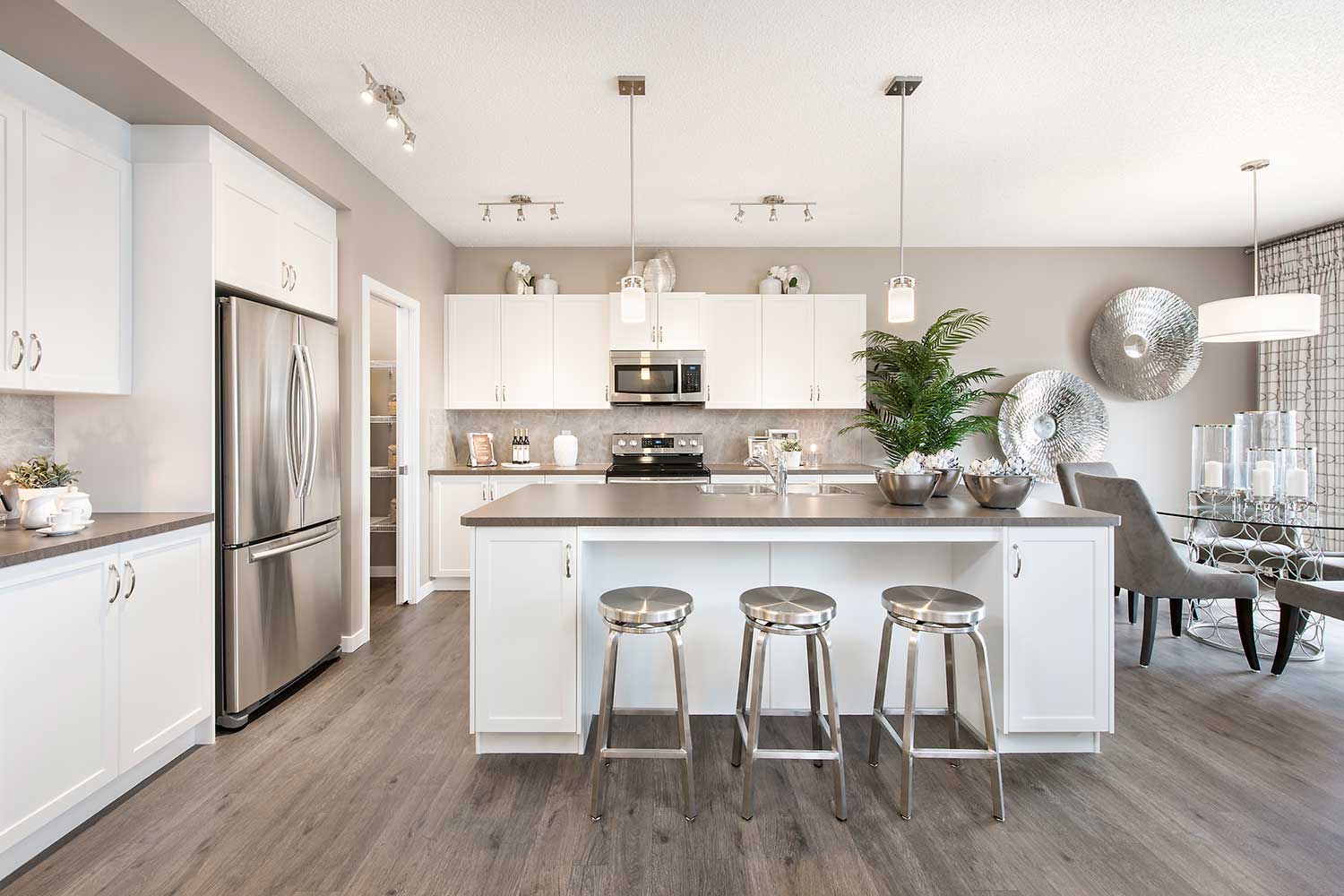 Courtesy Jayman Built
Nov. 14, 2018 | Andrea Cox
Builder's Corner: Jayman Built is putting its unique stamp on Cochrane
Just 30 minutes east of Calgary is the lovely town of Cochrane, a bustling and vibrant community offering all the amenities a resident could want, from shops and services to a world-class recreation centre.
At the heart of it all is nature. The Bow River winds through the community, while walking, biking and running paths crisscross throughout.
"It's really a great place to call home, with all of the amenities of a city and the safety and security that a small town provides," said Mark Elliott, sales manager with Jayman Built. "Plus, you have the best of both worlds – close to Calgary and 40 minutes from the mountains – offering an incredible work-lifestyle balance."
For over a decade, Jayman Built has been designing and building homes in a collection of Cochrane's distinct communities, including Sunset Ridge, Heartland and Riversong.
Each community has its own distinct feel. In Sunset Ridge, life revolves around a six-acre central park, with a pond and almost six kilometres of interconnected pathways. The community also boasts six playgrounds, an exercise-circuit park and two schools.
"There is a real sense of community here, and plenty of amenities to help make new friends," said Elliott.
Prairie flatlands are at the core of Heartland, a family-centric community with lots of open space.
"The guts aren't exactly the sexy parts of buying a home, but we put money into those pieces." - Chuck Shields, Jayman Built
Meanwhile, the upscale enclave of Riviera at Riversong takes full advantage of nature, with a riverside address offering four kilometres of walking paths and lots of green space.
Riversong is also expanding. Precedence, a new community, is sprouting up right next door and heading for a launch date in early 2019. "It will be a community that capitalizes on the natural topography, with unbelievable views of the Bow River and the Rocky Mountains in the background," said Elliott.
In all of its communities, Jayman Built's home designs include semi-detached, rear-laned and traditional front-drive homes. A selection of new models will hit showhome parades in early 2019. Each home includes core performance standards that cover structure, energy efficiencies, water-saving measures and indoor air quality.
"The guts aren't exactly the sexy parts of buying a home, but we put money into those pieces," said Chuck Shields, sales manager for Jayman Built in Cochrane. "A home's performance is our priority."
Buying a home in Cochrane can result in some serious savings. "Buyers can save close to $100,000 by purchasing a home in Cochrane when you compare with the exact same model in northwest Calgary," said Shields.
And once you've accounted for the $15,000 incentive Jayman Built is currently offering on all quick-possession homes, that adds up to a lot of holiday cheer.
Home prices start in the mid $300,000s.
Tagged: Builder's Corner | Calgary | Calgary Real Estate | Calgary Real Estate News | Cochrane | jayman built | New Communities
---
---
Connect With Us