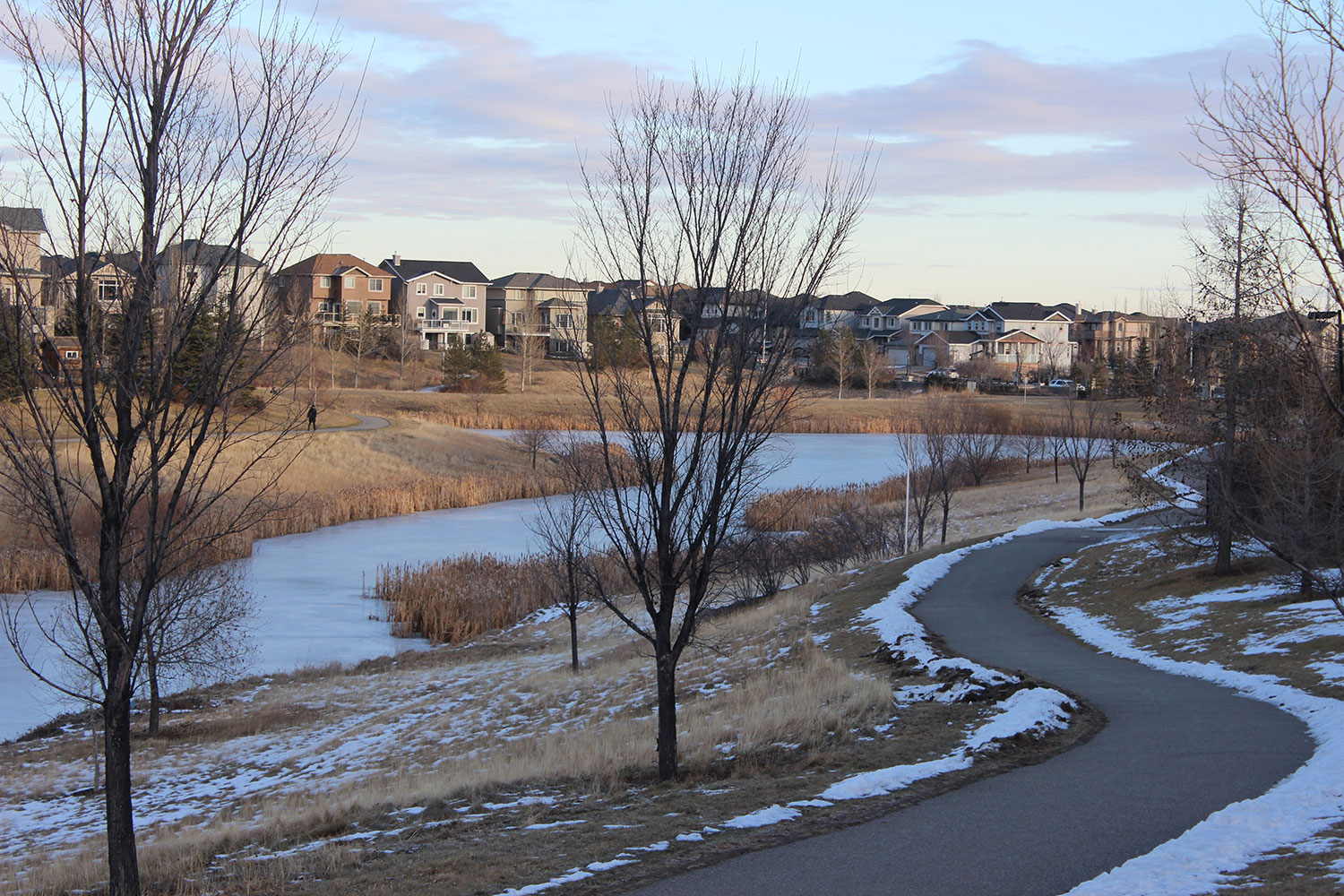 The Hillhurst Sunnyside Farmers' Market is one of the community's associations many food initiatives. Courtesy Hillhurst Sunnyside Farmers' Market
March 04, 2021 | Andrea Cox
Community spirit is strong in Sunnyside
As one of Calgary's oldest communities, Sunnyside weaves together a poignant blend of architectural styles. Modern infills sit alongside century homes, while walk-up-style apartment buildings wink at neighbouring new-build, mid-rise condo towers.
The community is cemented together by a strong community spirit and honed sense of connectivity spearheaded by several local organizations, from churches to the community association and Kensington Business Improvement Area. Inclusivity and caring are at the core of what happens here, along with a tremendous sense of pride in the area's history and beauty.
"We have a huge artistic community that's really blossomed over the past few years, where public art is supported and initiated by community members." - Jessica Clark, Hillhurst Sunnyside Community Association communications manager
"At the same time that development here is exploding, people are getting more and more involved in the community," said Jessica Clark, communications manager for the Hillhurst Sunnyside Community Association.
The community association spearheads several initiatives centred around food, including the weekly Hillhurst Sunnyside Farmers' Market. Other initiatives include several community gardens and the Food Basket, a weekly, drop-in food access program offering fresh produce, meat and dairy to almost 85 community families in need.
Celebrating its 70th birthday this year, the community association is an integral connector in the community. And thanks to generous funding from North Hill Centre, it will have even more usable space to expand its programming. Renovations are underway to upgrade the association's Hearth Room into a comfortable and cozy community hub for a variety of programming initiatives, such as community dinners and learning evenings.


Restaurants, pubs and more than 250 boutique-style local businesses line the two major streets in the community – Kensington Road and 10th Avenue N.W. – creating a vibrant, high-traffic area all year long. Throughout the community, public art also features prominently.

"We have a huge artistic community that's really blossomed over the past few years, where public art is supported and initiated by community members," said Clark.

Just take a walk along the streets and back alleys and you'll see what Clark is talking about. An outdoor garage gallery is popping up, where homeowners paint their garage doors with brightly coloured murals, adding life to the community's back alleys. Also, in keeping with the community's strong sense of social justice, residents are teaming up with Prospect Human Services to engage artists with disabilities for the outdoor gallery project.

Top Attractions



The Kensington area, which encompasses the sister communities of Sunnyside and Hillhurst, is packed with popular restaurants, bars, coffee shops and more than 250 boutique-style shops.


For movie buffs, the iconic Plaza Theatre offers a bounty of independent and foreign films, along with the occasional mainstream flick.


Over nine hectares of picturesque green space await area residents and visitors in Riley Park, with its wading pool, cricket pitch, tall trees and manicured gardens.



Fun Fact
The wildly successful Spend a Day in Kensington's Diagon Alley, an annual street festival based on the Harry Potter series, has recently been rebranded as Fantasy Faire, a one-day festival held in July, where magic and wizarding wonders abound in the community.

Tagged: Calgary Community | Fantasy Faire | Feature | Food Basket | hillhurst | Hillhurst Sunnyside Farmers' Market | Hillhurst-Sunnyside Community Association | Jessica Clark | Kensington | Kensington BIA | Kensington Road | North Hill Centre | Sunnyside
---
---
Connect With Us