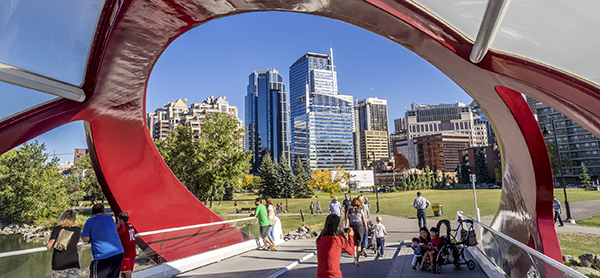 May 06, 2015 | CREBNow
All about accessibility
Calgary's inner city has everything at arm's reach
Having recently returned to Calgary after living in London, England, Jon Dola has just commenced his search for a new home.
And despite having been back in the city for less than a month, he's already made up his mind as to where his new home will be located.
"I'm looking in Kensington, Sunnyside and Bridgeland," said Dola, who lived in Calgary for nearly eight years prior to setting off to Jolly Old England. After calling one of the world's most famous cities home for the last three years and having grown accustomed to a city where a car can be more of a burden than a benefit, the option of walking to work or dinner is a must-have for Dola.
"[Those communities] have everything within walking distance," he said. "I work downtown, so I can walk to work. I can eliminate a car for the most part and the LRT is right there. I like the ability to do everything quickly and the option of being able to walk to the grocery store rather than having to drive."
Highlighting the sort of car-free lifestyle referred to by Dola, an East Village condo development with parking for bicycles and "microcars" was recently approved by the Calgary Planning Commission. (It is expected to head to council this June.)
Dubbed N3, the development is using "No car, No parking, No problem" as its slogan. Each N3 buyer will receive a $500 credit for Car2Go and an urban bicycle.
Along with the ability to walk to the inner-city's ever expanding list of amenities – a list that will soon include a new $245-million Central Library and $168-million National Music Centre – the possibility of owning a centrally located rental property is a definite plus for Dola.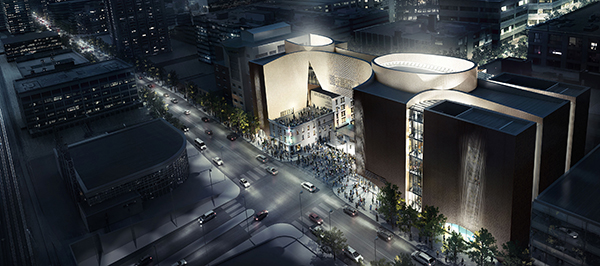 "In the inner city, there's less of a risk for resale value – the investment should be a little more safe," he said. "As well, if you decide to do a rental property, you should be more guaranteed [to find a renter] than you would on the edge of town."
Recently released numbers from the City of Calgary show more Calgarians are also choosing to call the inner city home. After experiencing the largest population loss in the city between 2001 and 2002, communities in the Beltline topped the list of biggest increases between 2013 and 2014.
Tagged: Bridgeland | Calgary | Calgary Community | Central Library | commute | Feature | Inner City | Kensington | N3 | New Music Centre | Sunnyside | walkability
---
---
Connect With Us