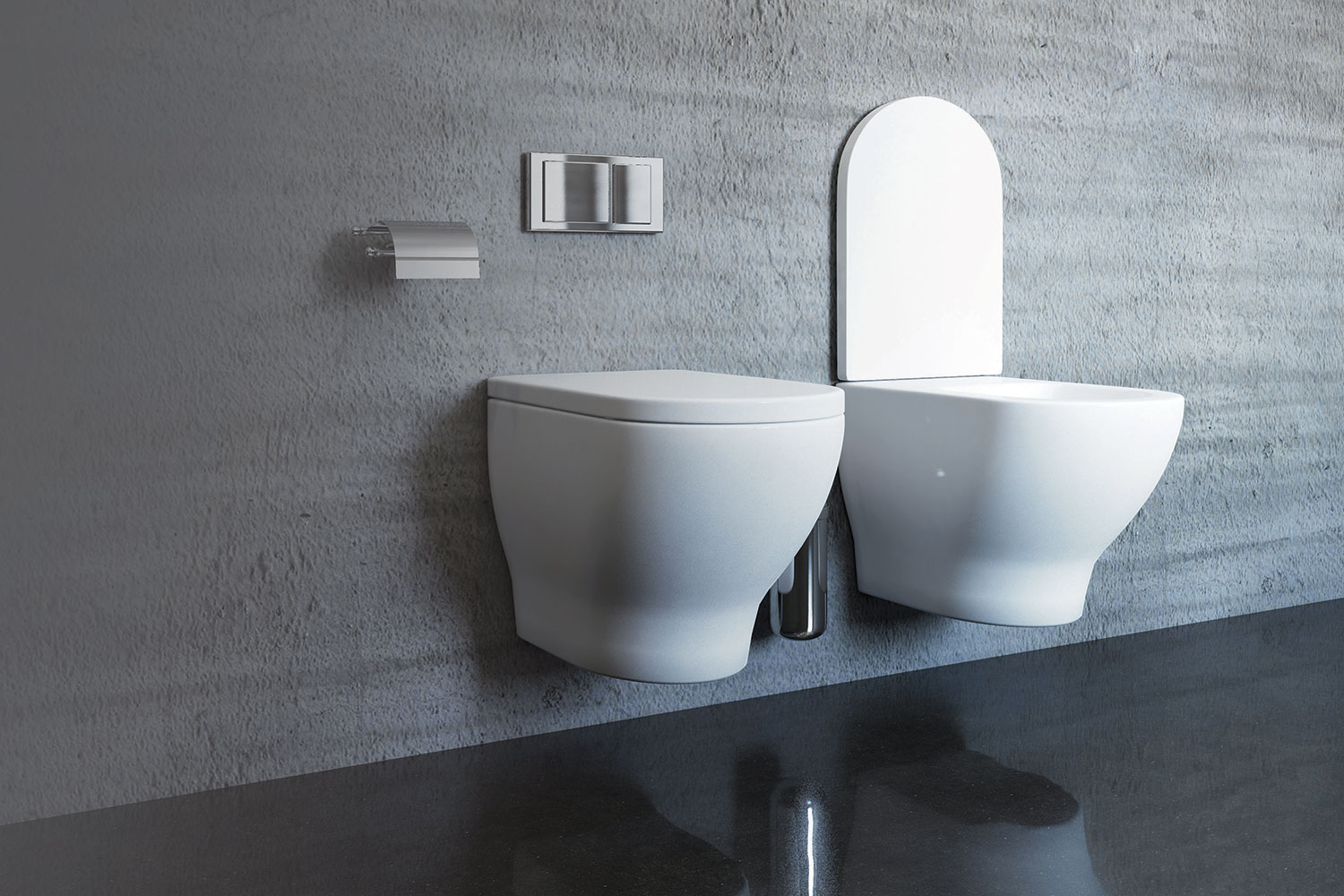 Oct. 23, 2019 | Jim Zang
Game of thrones: Bathroom boutiques are flush with toilet options
Imagine waking in the middle of the night to a familiar feeling in your bladder – nature is calling. As you walk into the bathroom, a warm blue light appears near the base of the toilet, guiding you on your mission. At the same time, the seat, already preset to a comfortable temperature, senses your proximity and silently rises. One push of a button later, the built-in sound system starts playing your favourite song – Taking Care of Business by Bachman Turner Overdrive.
The foot-warming function quietly blows warm air across your feet and toes. The process has gone completely paperless, with the built-in bidet system efficiently cleaning and drying your undercarriage. Afterwards, as you move away, the seat silently closes and the system automatically flushes.
For the discerning defecator, this entire experience can be yours with the Kohler Numi, which offers all the bells and whistles for just under $12,000. For closer to $7,000, Kohler's Vol model is another good high-end option, according to the Ensuite Bath and Kitchen Showroom's Trevor Syrnick. At the other end of the spectrum, he says, is Kohler's Cachet, a two-piece unit priced at a little over $300.
"One-piece toilets are always more," said Syrnick. "Two-piece models let you mix and match tanks with round or elongated bowls.
"You can get toilets in a variety of shapes, sizes, styles and colours, but 80 per cent of our sales are still in white."
"You can get toilets in a variety of shapes, sizes, styles and colours, but 80 per cent of our sales are still in white." - Trevor Syrnick, Ensuite Bath and Kitchen Showroom
With seven or eight manufacturers represented and 30-40 options each, there are hundreds of products to choose from – even a wall-hung toilet where the tank is built into the wall and doesn't touch the floor at all.
"Separate bidets are not all that popular, as they take up more floor space," said Syrnick. "Kohler has several models of bidet seats that can fit on any elongated oval toilet."
Over at The Royal Flush Boutique, Kara Kenno-Hogg stresses some of the practical points consumers need to know before choosing a toilet.
"You need to know if you have a standard rough-in, which means the toilet drain main bolts are usually 12-inches out from the finished wall," she said. "You should also consider if you want a one-piece or two-piece (model). Two piece is less expensive, but one piece looks more streamlined and is easier to clean."
At Royal Flush, prices range from around $400 up to nearly $5,000. The top-end model features auto open, auto flush, a heated seat and a bidet with dryer function.
Manufacturers include DXV and Toto, a Japanese company known for its flushing technology.
While they don't carry the same range of high-end products as bathroom specialty stores, retailers like Home Depot and Lowe's also offers plenty of cost-efficient options.
Tagged: bathroom | Bidet | Calgary | Calgary Real Estate | Calgary Real Estate News | DXV | ensuite | Ensuite Bath and Kitchen Showroom | Feature | Flush | House & Home | Kohler | reno | Renovation | Renovations | Toilet | Toto
---
---
Connect With Us