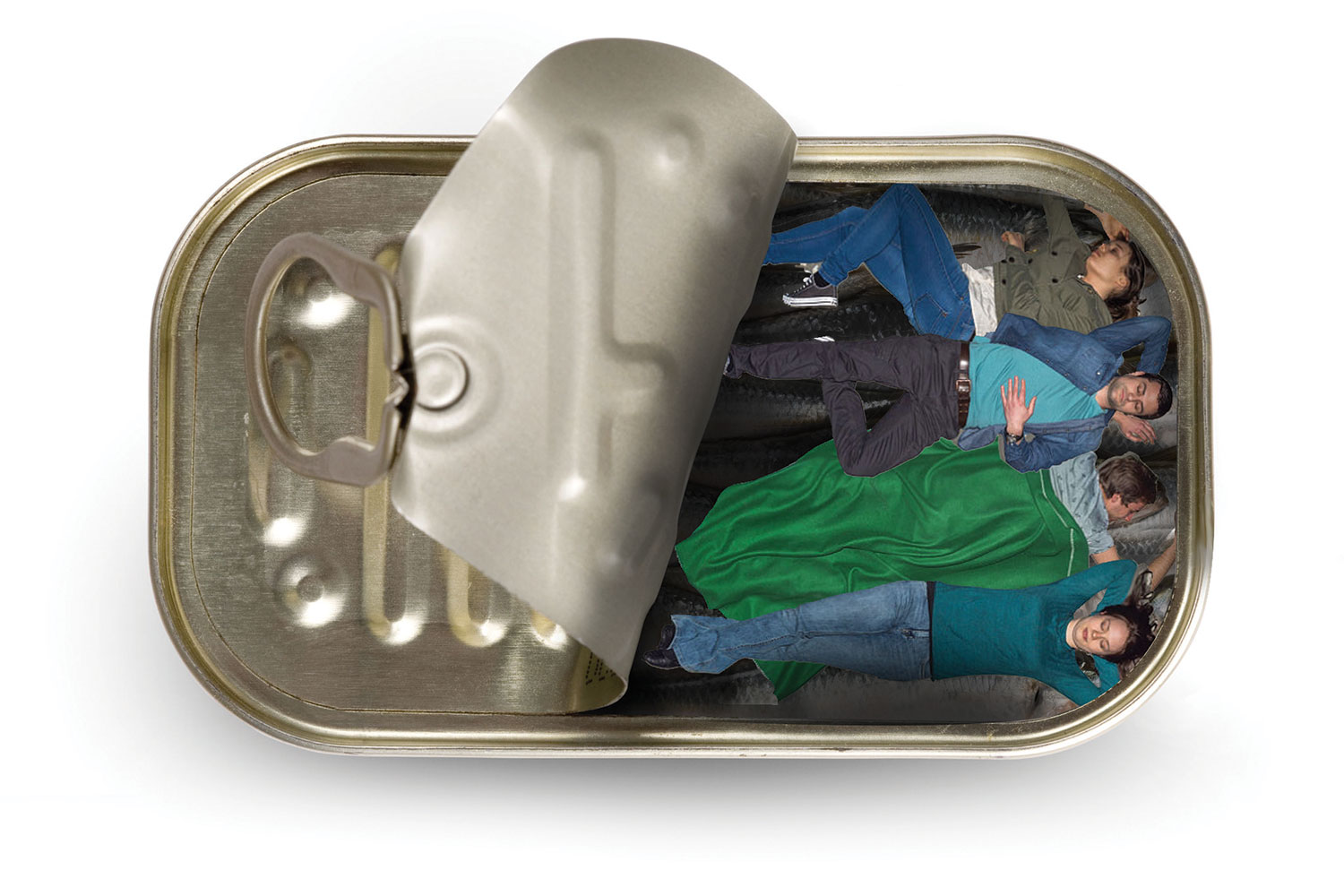 April 17, 2020 | Natalie Noble
How to preserve your relationships, and sanity, during COVID-19 cohabitation
For many Calgarians practicing social distancing and self-isolation for more than a month now, staying home is no slumber party. Those coexisting in smaller spaces with a romantic partner and/or roommate(s) might be struggling, as they strive to live, work and play peacefully – often in less than 1,000 square feet.
"Even at the best of times, misunderstandings and rocky incidents between two people who live together are inevitable," said Dr. Nathan Cobb, a psychologist and marriage and family therapist. "Once you put both partners together for 24 hours a day, seven days a week, in a confined space, the opportunities for conflict increase exponentially."
He adds that fears around the spread of COVID-19, financial worries, boredom, and isolation from friends, colleagues and extended family can intensify potential for conflict.
Still, there are many great recommendations for people to stay ready and relaxed.
"These activities can help us regulate our nervous systems so that we are less likely to step on each other's toes later on," said Cobb.
Farah Kurji, a Calgary clinical counsellor, agrees that staying prepared and self aware is key. This includes communicating needs up front, as requests rather than demands.
"From a mental health perspective, be aware of personal symptoms for when you're starting to feel particularly out of sorts and respond to those needs sooner rather than later," she said. "Be aware of yourself and how you flow in your routines with one another."
Keeping these routines, including caring for the home and the self, is important. They provide something to look forward to, as well as relief from uncertainty. Cobb suggests simple tasks like making the bed daily and tidying up.
"Be aware of yourself and how you flow in your routines with one another." - Farah Kurji, clinical counsellor
"It's also being aware of how you take care of your physical body," said Kurji. "This may mean paying a little more attention to how you are grooming yourself and recognizing what you need to still feel confident in yourself with your partner.
"If one can become more aware of what's aggravating them in the moment – for example, low energy or high energy – then we can find resources for each of those, such as yoga versus high-intensity training."
Staying home is also an opportunity for reflection.
"Take some time to write in a journal . . . make a list of how you aspire to grow and change and plan a few activities in the day that can break the monotony," said Cobb.
Finally, physical distancing doesn't have to mean being unsociable. Continued engagement in friendships outside the home is important.
"That may look like online games nights, movie or watch parties, or video phone calls," said Kurji.
In fact, reaching out to others is just as important as self-care when it comes to stress management.
"Is there someone in your circle of influence who could use encouragement, or a lift up with a smile or friendly phone call?" said Cobb. "This can be a time to learn to be more loving, more giving and outward focused."
Tagged: advice | Calgary | Calgary Real Estate | Calgary Real Estate News | Cohabitation | Condos | Condos | Counselling | COVID-19 | COVID-19 | Feature | Health | How To | How To | Relationships | Roommate | Spouse
---
---
Connect With Us