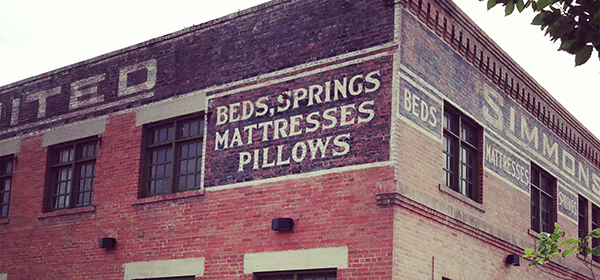 July 17, 2013 | CREBNow
East Village Announcement
The East village just announced the revitalization of the Simmons Building to include retailers Phil and Sebastian Coffee Roasters, Sidewalk Citizen Bakery, CHARCUT by chefs Connie DeSousa and John Jackson.
As a part of the East Village, CMLC (Calgary Municipal Land Corporation) has included the previously mentioned retailers to compliment the over $1.1 billion of planned investment to the neighbourhood. East Village, when completed, will not only include a new retail block but the National Music Centre, 396 new condos currently under construction and mixed use developments.
"CMLC is thrilled to announce two major milestones in our efforts to bring exactly the right retails amenities into the Ease Village mix." Said Michael Brown, President & CEO of CMLC, in a press release.
Edward Sonshine, CEO of RioCan, one of Canada's largest retail investors, stated in the same press release "Calgary is an important market to us and this urban shopping centre will provide an exciting shopping destination for new and existing residents in Calgary's unique urban village."
One of the major goals set out by the East Village development group was to create an urban format and a village format. The urban format refers to the day to day necessities and drawing shoppers into the area. The village format considers "a more intimate, boutique style" retail experience, according to Susan Veres, CMLC's VP of Marketing & Commincations.
Click below to see the announcements from each of the stakeholders in this exciting new East Village Project.
Alderman Druh Farrell Speaks at the East Village Announcement:
CMLC President & CEO Michael Brown
CMLC VP of Marketing and Communications Susan Veres
The new tenants, Phil & Sebastian, Sidewalk Citizen Bakery and CHARCUT are announced
RIOCan VP of Planning and Development Stuart Craig
Walker McKinley of McKinley Burkart Architects
Tagged: Calgary Community | Calgary Real Estate | CMLC | Downtown Calgary | East Village | RioCan
---
---
Connect With Us