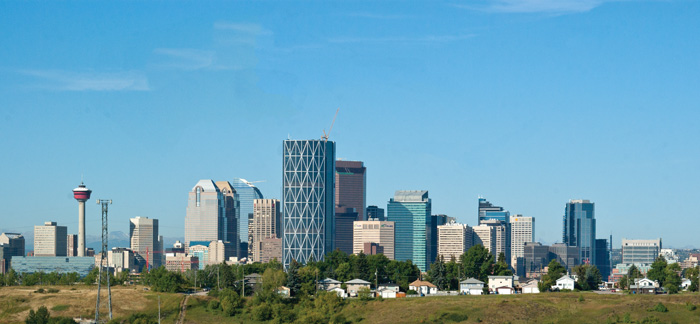 April 27, 2012 | Cody Stuart
Sales on the March
It appears the weather isn't the only thing taking a turn for the better lately, as Calgary's real estate picture brightened considerably in March. According to CREB®, residential sales in the city continued to rise last month, reaching 2,167 units, an increase of 12.6 per cent over last March.
After the first quarter of 2012, sales are up by 7.3 per cent over the same time last year. While the increase is significant, when compared to historic activity, residential sales continue to remain below the long-term trend. Monthly new listings remain slightly lower than last year, whereas year-to-date figures show 7.2 per cent fewer listings have come onto the market in the first quarter of this year. "The rise in activity is related to the continued improvement of our economy and consumer confidence, as some concerns regarding the global economy have eased," said Ann-Marie Lurie, CREB® chief economist.
"While the number of listings for the first quarter of 2012 remains low compared to last year, the level of decline has lessened," says Bob Jablonski, president of CREB®. "Therefore pointing to the fact that those people who have been on the fence are starting to list their homes, and this trend is expected to continue.
The year-over-year decline in new listings, combined with improving sales, has pushed down inventory levels to 5,092 units from 5,866 last year, as well as months of supply. As Jablonski noted however, the trend is hardly unusual.
"It is not uncommon for the months of supply to decline in March as we transition from the winter season to the spring season."
Recently, the tightening supply has brought about much discussion of multiple offers on houses.
"It is important to note that multiple offers can happen during any market with a well-priced listing or a unique property," said Jablonski. "New listings coming onto the market at a good price are generating a lot of activity, but year-over-year index price growth for the typical home in Calgary in March was 2.9 per cent, which is considered a normal range. Also, the sales-price to list-price ratio does not reflect levels recorded during the peak of the market, when there were supply shortages," added Jablonski.
Single-family homes continue to record strong activity, with sales increasing by 10.3 per cent at the end of the first quarter. Meanwhile, quarter totals for listings of single-family homes remain 8.3 per cent lower, resulting in a tightening of supply. The benchmark price reached $433,500, while the MLS® Home Price
Index points towards a price growth of 3.6 per cent compared to last year.
The apartment condominium market continues to exhibit lower sales, with 782 sales recorded in the first quarter of 2012, a decline of 2.1 per cent compared to last year. However, March sales activity did post a 7.2 per cent gain over last year and is closer in line with typical March sales in this sector. New listings recorded a year-over-year improvement of 9.1 per cent for the month of March, but still remain 2.3 per cent lower than last year at the end of the first quarter. Despite the monthly rise in new listings, inventories continue to decline. Overall market conditions continue to favour the buyer.
The condominium apartment and townhouse benchmark price for the month of March was $247,800 and $293,600, respectively. While the apartment index price has remained relatively stable compared to last year, the condominium townhouse index recorded a modest improvement of 1.96 per cent over last year.
"The single-family market continues to lead the housing growth in both sales activity and pricing, and the condominium market appears to have turned the corner as well," concluded Jablonski. "Overall, the Calgary real estate market continues to move in the right direction, with all indicators pointing towards stable growth and a move towards typical levels of activity."
Tagged: Blogroll | Uncategorized
---
---
Connect With Us