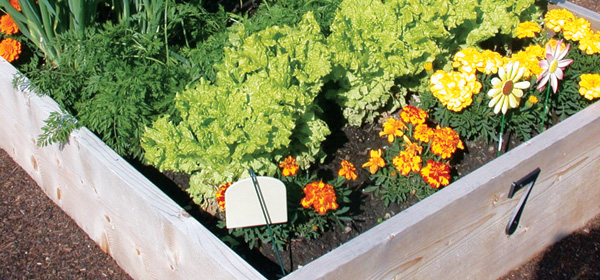 Aug. 09, 2012 | CREBNow
Urban Green Thumbs
While community gardens may seem a rather new trend in the scope of things, they've actually been around Calgary for almost 100 years.
Years ago the City Planning Commission came up with an initiative called the Calgary Vacant Lots Garden Club in 1914. According to a history prepared by Carole Stokes, an archivist with the City of Calgary Archives, the club's executive recognized the cultivation of Calgary's vacant lots would benefit the city's poorer families who could grow and harvest their own produce at a lesser cost. Empty lots were loaned to the club by their owners and remained under the club's control until required for development purposes. Membership in the Vacant Lots Club peaked in 1943 with 2,366 members using 3,229 vacant lots each with an area of 3,000 sq. ft. Between that peak and 1951, fewer and fewer lots were available due to Calgary's steadily increasing building construction. The club dissolved in 1952.
"It's a very interesting cycle because it went out of fashion and now (community gardens) are expanding dramatically," explained Gael Blackhall, co-ordinator, Community Gardens Resource Network.
The Community Gardens Resource Network, a project of the Calgary Horticultral Society supported and funded by Encana and The Calgary Foundation, assists citizens looking to create a garden in their neighbourhood and respond to inquiries about community gardening and support garden teams working to plan new gardens or work with current gardens to strengthen or revitalize them to name a few.
"People are looking to use public space, space on condominium lots," she said. "The City of Calgary Parks is involved because, as public land stewards, they're responding to citizen led initiatives where people want to garden together; they want to make a friendlier neighbourhood and they want to add beauty to their neighbourhood. They want to reclaim a piece of neglected land, there's just so many reasons people are clustering to (community gardening) now."
Blackhall said at her last count there were 52 public and 59 private community gardens in the city. Private merely denoting there's a defined group of people gardening an area, such as a Boys and Girls Club.
Condos in the city are throwing their hats in the community garden ring, not only as a way to plant food and flowers but for a chance for neighbours to get to know each other as well.
"When people don't know each other by face, sometimes they use the garden not only to beautify the space they have, but also to get people in the building talking to one another, so there's been some very successful situations that way," said Blackhall.
Blackhall has also been continually compiling a list of why people in the city are utilizing community gardens including pesticide free food, creating a sense of community, access to a sunny garden space, connecting children to nature and a desire to contribute to a healthy ecosystem.
To find out more about community gardens in your area contact Blackhall at 403-287-3469 or email communitygardens@calhort.org.
Tagged: Calgary Real Estate | Garden | Green Housing | Green Living
---
---
Connect With Us