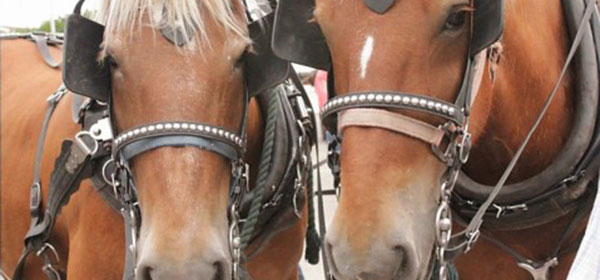 July 04, 2012 | CREBNow
OH Ranch Donation to the Stampede
Calgary's Bill Siebens has presented the Calgary Stampede Foundation with more than 3,000 hectares of the southern portion of the historic OH Ranch in southwestern Alberta.
The rancher, businessman and philanthropist's gift also includes the OH brand and the 1885 ranch house, cookhouse and replica Northwest Mounted Police cabin for a total value of more than $11 million.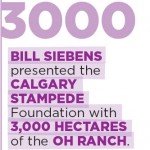 "Alberta has been my home for 54 years. I made my career in the oil business, raised my family here and have a deep attachment and love for the foothills country west of Calgary," said Siebens. "Things turned out well for me and I want to make this gift to the Calgary Stampede Foundation for a few reasons. The Stampede is 100 years old this summer. I've been at 54 of those Stampedes. In know that in their hands the southern portion of the OH Ranch will be well cared for for the next 100 years."
The Stampede Foundation will work with the Stampede to develop a management plan for the ranch that furthers the organizations' shared mission to preserve and promote western heritage and values.
The ranch is the largest private gift ever received by the Stampede Foundation and is Alberta's second heritage rangeland protected area. It operates under an easement agreement with the Nature Conservancy of Canada for the purposes of the protection, conservations and enhancement of the environment, biological diversity, natural, scenic and aesthetic values, natural habitat and similar purposes.
Tagged: Calgary Stampede | Donation | OH Ranch | Uncategorized
---
---
Connect With Us