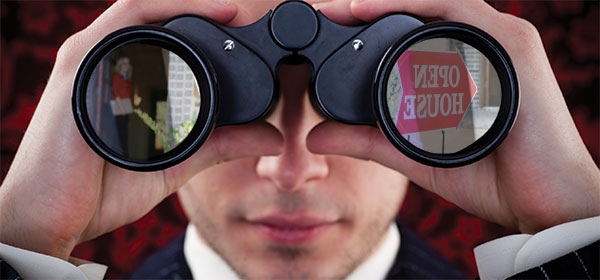 June 25, 2012 | CREBNow
Realtor Safety
Knowledge is power when it comes to REALTOR® safety. Kerry Suave, security expert and director of StreetSense Safety and Security Inc., could not agree more, especially in a career where everyday duties present risks.
"REALTORS® have a potentially dangerous job. They often work alone, meet strangers in empty homes and commercial buildings, and travel with strangers in their vehicles," he said.
Despite potential dangers, Suave says REALTORS® and the general public can incorporate simple practices into their lives to dramatically reduce risk.
"Our instincts are very good at acting as an early warning system for the body, but we often choose to ignore them, or downplay what they are telling us," says Suave. Suave recommends using senses and intuition to be aware of what is going on around you. This can be everything from where a person's hands are (in their pockets, coat) and if they wearing something unusual (a large trench coat in summer). Suave also suggests keeping your cell phone on hand at all times.
"Your cell phone is your life line. Keep your cell phone on and with you at all times. Ensure your cell phone is charged and keep an extra battery with you just in case," says Suave. Along with awareness comes the importance of planning ahead when it comes to safety.
"Planning and training are excellent methods for reducing our profile as potential victims of crime or violence," Suave said. "By educating ourselves on pre-incident indicators and the psychology of crime and violence, we can plan and prepare effectively."
John Howie, CREB® Education manager, says education and training are the best way to help REALTORS® stay safe on the job.
"At CREB®, the well being of our members is a top priority," he said. "We offer courses that focus specifically on safety and self-defence for REALTORS®."
Suave is also a safety instructor at CREB® and believes the organization is doing something all organizations should consider.
"CREB® is progressive and proactive when it comes to safety. They are providing services I believe every organization should," says Suave.
Although organizations should provide opportunities for safety training, Suave believes safety is everyone's responsibility.
"Your safety is your responsibility and it's important for everyone to educate themselves. Knowledge is power and it can reduce your risk."
June tips Include: (Watch our Twitter feed for a new tip every month)
1 - Try and take separate cars to a showing. If the option is not possible, take your car as you will have slightly more control.
2 – Provide family, friends or colleagues of a detailed schedule when leaving for a showing. Ex: property addresses, expected time of return, etc.
3 – During a showing with your client, keep all viewers together and let them take the lead by directing them around the house verbally and with hand gestures. When you reach a room, position yourself as near to the door as possible. Avoid basements or confined areas
4 – Have a distress code/statement that when you contact a friend, family member or colleague, they can alert authorities. Ex: when in distress, contact a colleague and ask, "I may have left my wallet on my desk, can you go and check the e-code for me right away?"
5 – Always carry a mobile phone and ensure that you can get to it easily if in an emergency. Use mobile applications such as Guardly or program emergency contacts on speed dial.
And remember the GUARDLY app:
https://www.guardly.com/download/
Tagged: Uncategorized
---
---
Connect With Us