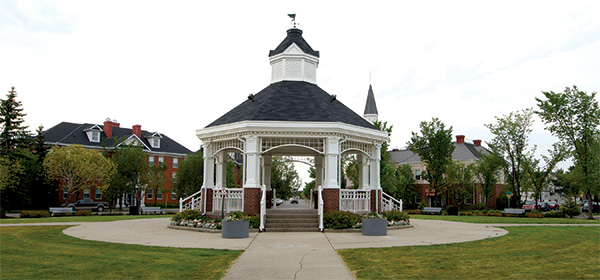 Sept. 06, 2013 | CREBNow
Coming Home to McKenzie Towne
A fairly new neighbourhood in the scheme of things, McKenzie Towne has established itself as a sought after home for singles, families and empty-nesters alike looking for green spaces, amenities and a strong sense of community.
McKenzie Towne is centred by the community's High Street. Mirroring similar streets found in towns and cities across Great Britain and Europe, High Street provides a great hub of amenities and walkability. Bigger box stores are available on nearby 130th Ave. SE. "I love the fact that everything's close," said Angelina Wong who along with her family of four has called McKenzie Towne home for the last nine years. "I can get to Wal- Mart and Superstore, but there's also High Street here. I also like the fact (McKenzie Towne has) a lot of community events."
Community events featured in McKenzie Towne can be found any time of year and include Music in the Park, the McKenzie Towne SkateJam, Halloween Spooktacular, Christmas Craft Fair and the Tiki Toboggan Party. The community is full of green spaces and parks including Prestwick Common and Elgin Hill, Inverness Square and Promenade Park. The community is recognized by the Urban Land Institute as one of 26 exceptionally planned communities worldwide.
As far as residential opportunities, McKenzie Towne offers a mix of town, single-family and estate homes allowing for a mix of first-time buyers, families moving up and empty nesters looking to downsize. As of the 2013 Calgary Civic Census, McKenzie Towne is home to 17,059 residents in 7,005 dwellings making it the largest community in Ward 12.
"I love the neighbourhood we live in, we live in a cul-de-sac and there's a lot of kids the same age as my children,"
said Wong, The Brookfield Residential development is home to the McKenzie Towne Residents Association, which owns, maintains and manages amenities and features such as the McKenzie Towne Hall and Prestwick Common. The private, not-for-profit organization's mandate is to ensure community residents continually enjoy their local amenities.
The McKenzie Towne Hall, located in the heart of the community offers up 15,600 sq. ft. of space for various events as well as recreational activities such as basketball, floor hockey, yoga and aerobics. During the spring and summer seasons, the Towne Hall also has patio and deck space with views of the community as well as the mountains to the west.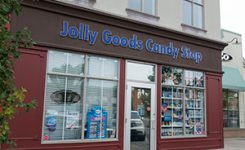 Jolly Goods Candy Stop
It's only fitting in a community with a High Street that a British Candy store has a prime location. The Jolly Goods Candy Stop imports more than 90 per cent of its products from the United Kingdom including favourites such as Prawn Cocktail Crisps, Heinz Baked Beans and Paxo Sage and Onion Stuffing Mix.
.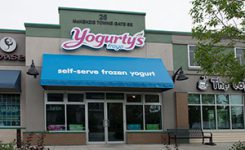 Yogurty's Froyo
On hot summer days, there's nothing better than a cold and refreshing frozen yogurt. Yogurty's is new on the McKenzie Towne scene offering up more than 150 flavours and toppings from Birthday Cake to Banana Split to Lemon Meringue Pie. Big on community, Yogurty's offers initiatives such as $10 Sears savings cards for back to school and supports several charities.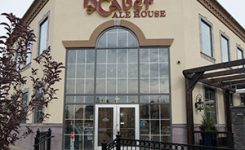 Kilt and Caber Ale House
Anchoring McKenzie Towne's High Street, the Kilt and Caber Ale House brings a little bit of Scotland into the heart of the community. Brainchild of owner and operate Chad McCormick, the pub opened its doors on Nov. 22 1999. Patrons can enjoy a wide variety of beer and spirits as well as food favourites like Sheppard's Pie and Fish'n'Chips.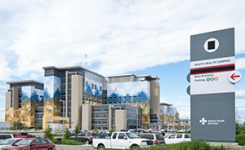 South Health Campus

Calgary's massive $1.31 billion South Health Campus will add 310 beds, 11 operating rooms to Calgary's health services, capable of 200,000 outpatient visits a year, 2,500 births and 40,000 visits to the emergency department. The campus – located just minutes from McKenzie Towne – will serve Calgary and surrounding rural areas as well as see patients from all over Southern Alberta.
Tagged: Uncategorized
---
---
Connect With Us