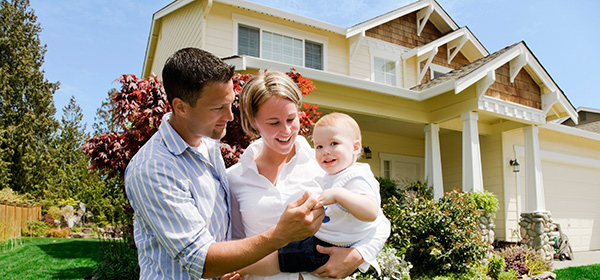 April 11, 2016 | Cody Stuart
Five things about household debt in Canada
CMHC survey paints picture of Canadians' financial health
The financial health of Canadians has received widespread attention in the media with the debt-to-income ratio reaching record levels in recent years. Despite rising indebtedness, low interest rates in recent years have kept the cost of servicing debt manageable.
To help get a handle on where Canadians debt lies,
CREB®Now
digs into CMHC's debt survey.
$1.9 trillion
Over the past decade, Canadian households have become increasingly indebted, with total household credit edging higher again in the third quarter of 2015 to $1.9 trillion. Mortgage credit, at over 70 per cent of total debt, was the principal driver of this increase. Between 2001 and 2011, average inflation-adjusted MLS® residential housing prices appreciated by 72 per cent.
$1.64
While debt holdings have undeniably risen in the past decade, several indicators suggest that under current conditions, the financial prospects for most Canadians remain healthy. Much attention has been paid to the aggregate household credit market debt-to-income ratio, which stood at a record high of 163.7 per cent in the third quarter of 2015, compared to 106 per cent in 2000. In other words, Canadians owed $1.64 for every dollar of annual disposable income in 2015.
12%
According to CMHC, 12 per cent of Canadian households account for 40 per cent of the debt in the entire country in 2014, meaning the proportion of highly leveraged Canadians remains concentrated.
$18,000
CMHC's latest numbers show that in 2012, older households are increasingly likely to carry debt, with median debt value at $18,000 in 2012 for households aged 65 and over, up from $9,200 in 1999. Faced with reduced income and a higher debt load, older households may increasingly need to tap into the equity they have built up in their home. For the period 1999 – 2012, home equity lines of credit (HELOC) as a share of total debt for households aged 65 and over increased from 8 to 22 per cent. Changes in house prices that impact home equity may require older households to adjust their consumption pattern.
$190,000
Mortgage debt dominated the debt portfolio of younger households as many are entering the housing market for the first time. Consistent with rising house prices and the consequent need to take out larger mortgage loans, median mortgage debt for households aged 35 to 44 was $190,000 in 2012, up from $91,700 in 1999. Due to elevated mortgage debt and the significance of real estate assets in net worth, younger households are more susceptible to the risks associated with future interest rate hikes and house price fluctuations.
Tagged: Calgary Real Estate | Calgary Real Estate News | Canada Mortgage and Housing Corporation | CMHC | Debt | debt-to-income | households | Mortgage | Uncategorized | YYCRE
---
---
Connect With Us