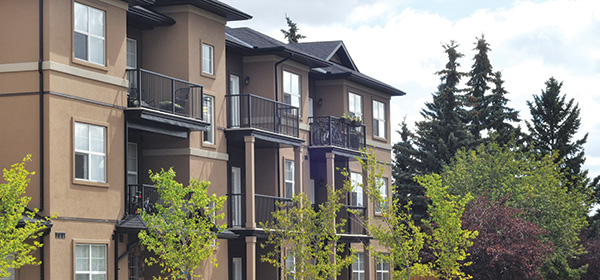 July 25, 2016 | Jamie Zachary
Five things about population impact on housing
Weak net migration expected to impact Calgary's housing market
Population growth in Calgary will moderate moving forward and contribute to a decline in housing demand, according to a market brief issued earlier this month by Canada Mortgage and Housing Corp. (CMHC).
In the release, the national housing agency noted net migration is expected to remain relatively weak over the next two years, which will have a trickle-down effect on the local real estate market.
CREB®Now
breaks down five things you need to know about how population will impact housing demand in Calgary this year and next.
The History
Calgary's population outpaced the national average for the 10 years preceding 2015. From 2006 to 2015, the city's population increased an average of 2.81 per cent per year, compared with 1.12 nationally. CMHC credited the growth to favourable economic conditions, which attracted prospective workers to the region. This also boosted demand for housing, with total starts and MLS® sales both reaching record highs in 2014.
The More Recent
Calgary's population growth started to level off in 2015, when the rate of newcomers to the city grew at 2.44 per cent, down from 3.55 a year earlier. CMHC attributed the moderation to weak oil prices that ultimately impacted investments in the energy industry – and, thus, employment prospects in the city.
The Employment Picture
While 2015 might have looked and felt like 2008, it will be considerably different moving forward. CMHC said economic recovery will be more gradual this time around, resulting in job losses – especially in full-time positions. In the first quarter of 2016, the city's unemployment rate increased to 8.96 per cent compared to 5.67 in the same period in 2015.
The Outcome
With fewer employment opportunities in Calgary, along with stronger labour market conditions in other areas of the country, CMHC said net migration to the city will decline and remain relatively low. Net migration is projected to decline from 21,057 in 2015 to 14,000 in 2016, and then rebound slightly to 14,500 in 2017. This will limit Calgary's population growth and temper housing demand.
The Outlook
Following several years of elevated growth, Calgary's population will rise only 1.91 in 2016 and 1.81 per cent in 2017, said CMHC. This will bring the population in Calgary to 1,466,500 and 1,493,400 in 2016 and 2017, respectively.
"Total population in Calgary is forecast to grow at its slowest rate since 2010, largely due to a decline in net migration, and contribute to weaker demand for housing," said Richard Cho, senior market analyst in Calgary for CMHC's Prairie region.
Tagged: Calgary Real Estate | Calgary Real Estate News | Canada Mortgage and Housing Corporation | CMHC | employment | housing demand | Oil Prices | Population | Richard Cho | Uncategorized | YYCRE
---
---
Connect With Us