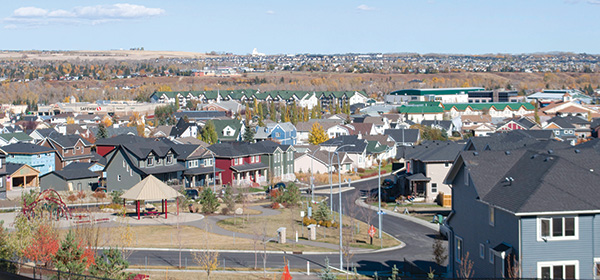 May 18, 2016 | CREBNow
Calgary housing prices to decline further: report
CMHC report forecasts buyers' conditions will continue in 2016/17
Calgary housing prices will continue to decline in 2016, according to Canada Mortgage and Housing Corp. (CMHC), which predicts the average MLS® residential price in the city will range between $444,500 and $449,500, compared to $453,814 in 2015.
In its semi-annual housing market outlook, released today, CMHC also said it detected moderate evidence of overvaluation as house prices have not been fully supported by economic and demographic fundamentals.
In 2017, house prices in the resale market are anticipated to gradually stabilize as the market shifts to more balanced levels. Improvements in economic conditions and housing demand combined with less supply will help support home prices, said CMHC.
The MLS® average residential price in 2017 is forecast to range from $450,400 to $455,600.
Following a 29 per cent decline in 2015 to 23,994 units, the national housing agency also forecasted MLS® residential sales in Calgary will move lower for the second consecutive year in 2016 and range between 19,800 and 22,200 transactions
"Job losses, especially among full-time positions, and reduced consumer sentiment will keep many buyers on the sidelines," said the report. "In addition, income growth will also be muted and migration to the region will decrease. While mortgage rates are expected to remain low throughout the forecast period, weakness in the other primary drivers of housing demand will keep sales from rising.
CMHC expects MLS® residential sales in 2017 will range between 20,200 and 22,600 units.
The report also touched on buyers' conditions in Calgary. CMHC noted that, in the first quarter, active listing were at elevated levels, and up four per cent from the previous year.
"The increase in supply has provided prospective buyers more selection compared to a year earlier," said the report. "Not only are sellers under more pressure to accept lower prices, but new homebuilders are also facing more competition from the existing home market. Although trending up in the last several months, active listings have started to plateau and will move lower later in 2016 and into 2017."
CMHC doesn't expect new listings in 2016 to change significantly compared to a year earlier. After three months, new listings were down three per cent from the corresponding period in 2015.
"As housing demand has moderated and prices have declined, homeowners are not rushing to list their houses for sale," said the report. "
In addition, newly listed homes will also be competing with an already well-supplied resale market where homes on average are taking longer to sell.
Tagged: Calgary Real Estate | Calgary Real Estate News | Canada Mortgage and Housing Corporation | CMHC | forecast | Housing Prices | listings | MLS® System | sales | Uncategorized | YYCRE
---
---
Connect With Us