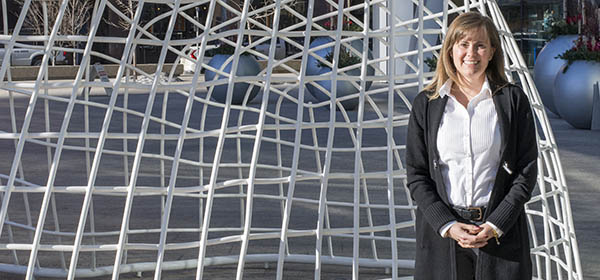 Jan. 22, 2016 | Cody Stuart
Suite separation
Highland Park president says lack of communication complicating secondary suites issue
A local community association president says a lack of consultation by at least one member of council is adding to the disconnect between Calgary residents in support of the suites and those on city council who have voted against wider approval.
Highland Park Community Association president Elise Bieche said despite a "large" majority of those in her Ward 4 community who support the suites, Ward 4 Coun. Sean Chu hasn't contacted anyone with the association to gauge their opinion.
"I don't think he's ever surveyed Highland Park. That would be my guess," she said. "Sean has never asked me my opinion on secondary suites or my board's opinion, because my board has actually endorsed our stance on secondary suites. So it's not as though I've gone rogue or there's a disconnect between me and how my community feels on secondary suites."
An outspoken opponent of citywide approval of the suites, Chu was one of several city councillors who recently voted against rezoning more than 35,000 homes in four central wards to allow for the suites.
In the past, Chu has cited a "solid majority" of Ward 4 residents opposed wider approval suites. However, Bieche isn't quite clear where Chu is getting his evidence.
"I don't know where he's coming up with this information," she said. "Maybe his sample size was just people from Edgemont. I don't know how he came up with his opinion. It doesn't represent an inner-city community that's in transition such as Highland Park, that's for sure."
In an interview with
CREB®Now
, Chu said his information was gathered through various sources.
"I do a lot of engagement with people at different events, and also I door knock in the summer, so that's what I came up with," he said, noting he was also tipped off to a poll that showed opposition to secondary suites, yet he could not confirm its source, nor was he willing to release details about its results.
Thorncliffe, another Ward 4 community, has also spoken out in favour of wider acceptance of the suites. In a letter sent to council in 2014, Thorncliffe Greenview Community Association vice president Marvin Quashnick spoke out in favour of removing the need for land-use re-designation for residents seeking to build secondary suites.
"We feel council can serve all communities better by eliminating land-use re-designation for secondary suites as recommended by administration."
Bieche believes as long as a suite is safe and meets the "stringent" building codes imposed by the province, outside issues such as parking and zoning shouldn't act as an impediment.
"I don't think it's reasonable for people to be opposed to secondary suites because of parking issues," she said. "How many of us who have rear attached garages can actually park two vehicles in our garage? If somebody wants to put a legal suite in, and they're willing to invest the time and money to do it, then the city should be onside."
City of Calgary planner Cliff De Jong said the sentiment within City administration is largely the same, with his department recommending approval "100 per cent" of the time for suites.
"When it comes to the decision on a land-use re-designation, the staff recommendations have been to approve, and they've been upheld at the Calgary Planning Commission level," he said. "At the council level – at the public hearing – their decisions have been about 80 per cent approval."
With a vote from the planning department determining the land-use legality of a given suite (a suite's legality from a safety perspective is determined by the Calgary Fire Department), De Jong said adding a secondary suite to a home doesn't change what it is.
"From a pure technical perspective, adding a basement suite into an existing structure, we believe, does not change the fundamental nature of it being a residential use," he said.
"We're not seeing a fundamental change, so we typically recommend approval. But we're not the approving authority."
De Jong said council's reluctance to adopt citywide approval is based on Calgarians' opinions – or to be more precise, communities' appetites for the suites in given neighbourhoods.
"The council is elected to represent their constituents and they've told us pretty clearly they're not there to have that conversation about expanding secondary suites into those areas that they're not allowed," he said.
As to whether council will one day approve wider acceptance of suites in the city, De Jong was not optimistic.
"The make-up of council is going to be what it is until 2017, and they've made it very clear that they're not in favour of expanding secondary suites as a blanket [approval] into R1 [zones]," he said.
"So that will be how it is going forward until the next council comes in."
Tagged: Calgary Real Estate News | Cliff De Jong | housing | Rent | Residential | Sean Chu | Secondary Suites | YYCRE
---
---
Connect With Us