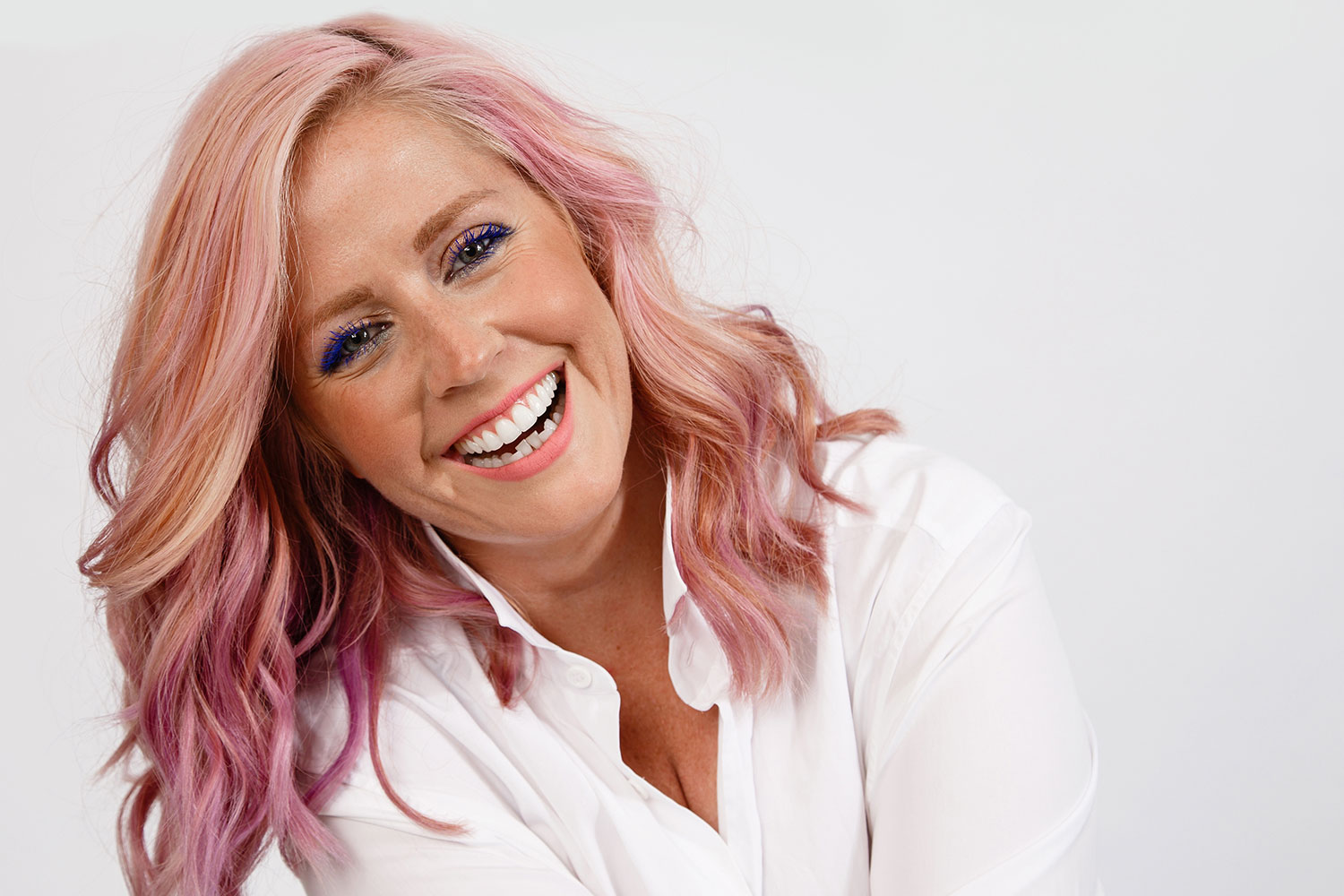 You can catch Tiffany Pratt at the 2017 Calgary Fall Home Show. She will be presenting on the main stage Friday, Sept. 22 at 6 p.m., Saturday, Sept. 23 at 1 p.m., and Sunday, Sept. 24 at noon. Courtesy Tiffany Pratt
Sept. 19, 2017 | Andrea Cox
This can be beautiful
HGTV Canada's Tiffany Pratt brings energy and design expertise to the Calgary Fall Home Show
Designer, author, maker and HGTV Canada star Tiffany Pratt hits the main stage at the Calgary Fall Home Show this weekend, where she'll wow audiences with her down-to-earth design savvy, while imparting tips for creating charismatic and colourful design style.
"I'm really going to be talking about transformation," said Pratt. "Everyone is looking for change – they want to be inspired with colours or experience an update or have something new."
Pratt will be walking show attendees through the process of creating beautiful spaces using simple DIY design projects and pops of colour. She will also be sharing the story of the year-long journey of design transformation she experienced while renovating her home in Toronto's waterfront Beaches community.
"I'm going to be talking about what I lived through – that uncomfortable part of transformation, where the chrysalis becomes the butterfly and then, when it is done, the incredible sense of freedom," she said.
There is no doubt that Pratt lives and breathes her personal philosophy of "this can be beautiful," which also happens to be the title of her book, a beautifully illustrated DIY guide to creating a beautiful life and home.
"Colour makes us happy. It shows us who we are and it helps us to express our individuality." - Tiffany Pratt
In addition to her bubbly joie de vivre, the 37-year-old designer's signature trademark is colour. "Colour makes us happy. It shows us who we are and it helps us to express our individuality," she said. "I am really trying to take the lid off of what has been done and what is available and get people to embrace customizing their lives and world with colour."
Pratt's favourite colour is pink – all shades of it. "Right now, I'm really into the '80s shades, so the peaches, mauves and dusty roses, and I'm actually leaning on purple a lot more, and for a designer, that's a challenging colour," she said.
When asked about her personal design tastes, Pratt says she loves the nuances of contrast. "I like to mix it up – high style with stuff you find on the side of the street, antiques with really modern, and I like the play on scale, mixing it up with things big and small," she said.
Her designs are peppered with bursts of colour, lots of plants, natural stones and books – "things that are real, as opposed to tchotchkes for the sake of tchotchkes."
Pratt fell in love with design at a young age when she would memorize every page of
Vogue
magazine. Then, in her early 20s, she purchased an old and stately 4,000-square-foot home in Connecticut with her partner at the time. "It wasn't really a discussion, it was just, 'hey, we should reno this house,' and I kind of got thrown into it," she said.


When the couple drained their renovation budget before the home was finished, Pratt started taking on DIY projects, including speckling, painting and wallpapering walls, and re-upholstering furniture.

"You name it, I was doing it," she said. "I loved it, and that is how my design career started."

It was during that time that she fully realized her talent as a "maker," long before it was in fashion.

Now, she is at the forefront of the "what's old is new again" movement. Suddenly, canning, growing your own food, knitting, sewing, and re-finishing furniture are all back in style.

"It is easy to figure out ways to have a beautiful life without paying a huge price," said Pratt. "We are all facing budgetary restrictions and that is forcing people to make things themselves.

"I've always been a maker and a crafter, and I do it because it moves my soul. I do it because I have to. Some people have to go on a run, I have to create."

You can catch Pratt this weekend at the Calgary Fall Home Show at the BMO Centre. She will be presenting on the main stage Friday, Sept. 22 at 6 p.m., Saturday, Sept. 23 at 1 p.m., and Sunday, Sept. 24 at noon.

Tagged: BMO Centre | Calgary Fall Home Show | Design | DIY | Feature | HGTV | HGTV Canada | Home Show | House & Home | interior design | maker | stampede park | Tiffany Pratt
---
---
Connect With Us