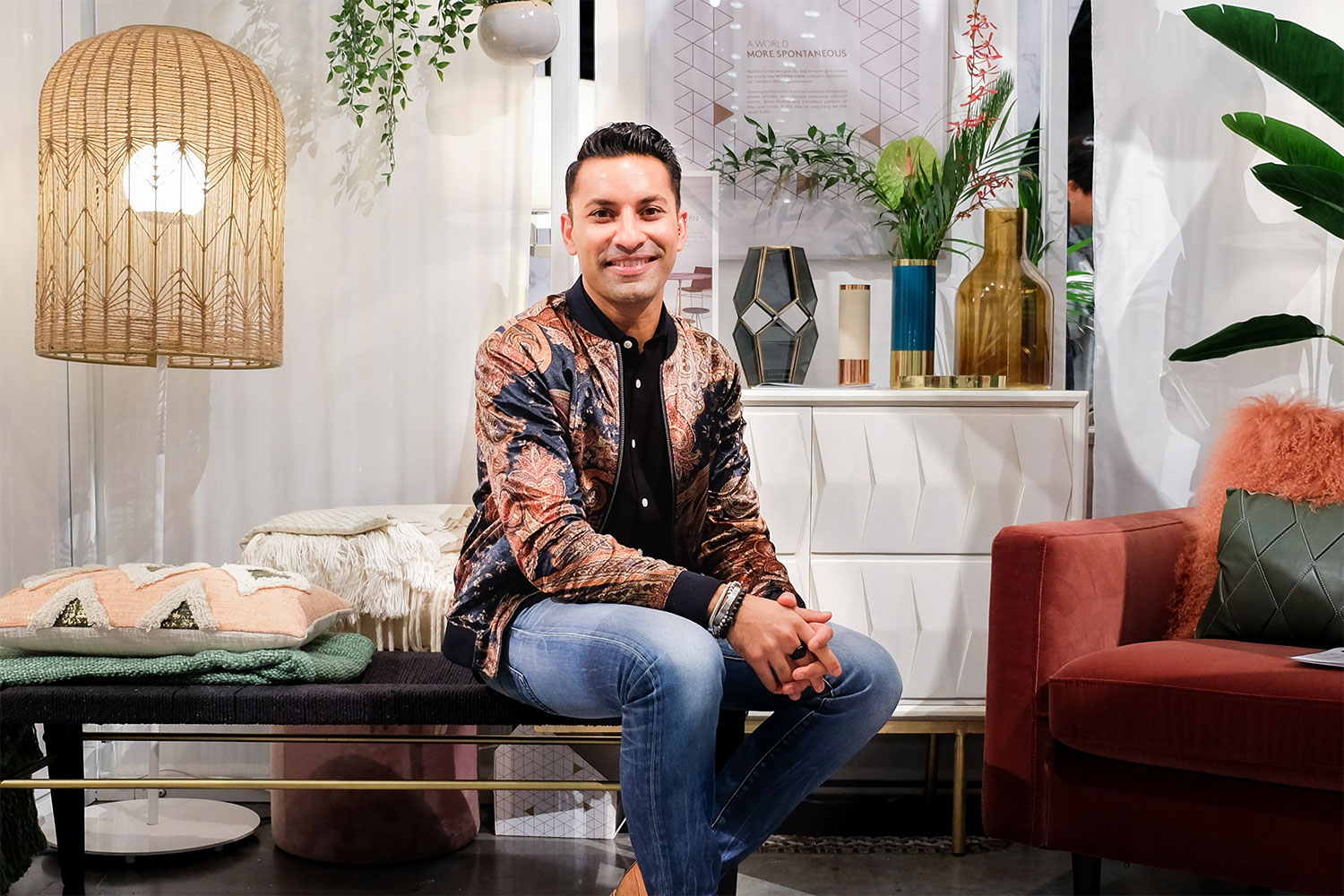 Alykhan Velji of Alykhan Velji Designs. Courtesy Joel Klassen (klassenphotos.com)
Feb. 21, 2020 | Natalie Noble
Seasonal shake-up: Five fresh ways to re-energize your home's design this spring
After the dreary days of winter, the arrival of spring feels like a breath of fresh air, as snow melts and beautiful greenery takes its place. A change of scenery inside your home can be just as uplifting.
"Spring is a great time to think about changing up your space," said Alykhan Velji, principal and senior designer for
Alykhan Velji Designs
. "Out with the drab and dated and in with the new and fresh."
Here are five of Velji's top design trends for spring (all photos courtesy of Joel Klassen [
klassenphotos.com
]):
Glass partitions
"Open-plan living is on the way out," said Velji. "Opt out of removing all walls in a space and think about using glass as a divider instead. It offers up separation of spaces, but still filters all the light."
For a lofty vibe, Velji said glass partitions with metal frames make a stunning statement.
"The look is a little more industrial and commercial, but there are ways of warming it up to ensure it works in residential settings."
He adds that building pony walls with glass for the top portion looks striking and saves money.
California cool
"I am really into creating more casual spaces that are inviting and approachable," said Velji. "Spaces should be designed to be lived in and enjoyed." He suggests making interior spaces more laidback for spring. "Bringing in natural colours and materials like rattan, linens and cottons really helps in creating this look. Wood tones and leather are also the perfect addition to help warm the look."
Beautiful banquettes
"Banquettes are back," said Velji. "I am in love with incorporating them into kitchen designs because they are a great use of space. For casual kitchens, especially ones that have an eat-in nook, I find they work well because you can always have storage under the seats, so you are not sacrificing any lost cabinet space.
"The best part is that you can really have fun with the upholstery and pillows that you can throw on them to add in more colour and texture."
Kitchens with drama
"A dramatic kitchen is a designer's dream," said Velji. "I love creating kitchens that serve up a gasp or a jaw drop when people see them."
Incorporating black – whether it's an all-black kitchen, black cabinets or introducing wood tones with the black – creates varying levels of drama.
"I also love adding in drama with kitchen islands," said Velji. "This is an easy way to change up the look in your kitchen without spending a fortune."
Shades of orange
"Orange is the new black," said Velji. "Different shades of orange are making a comeback and we could not be happier. We have been using all tones of orange, from tangerine to camel, in our interiors for some time."
He adds that orange can create different moods, from bright and bold to moody and dramatic. "It's very versatile in that it can be modern or traditional, or a great way of adding something a little different and unexpected in your space."
When redecorating with colour, accessories such as pillows and vases can be a subtle approach, while adding wallpaper can make a bolder statement.
Tagged: Alykhan Velji | Alykhan Velji Designs | Design | Design | Feature | House & Home | interior design | Joel Klassen | Klassen Photography | spring | trends
---
---
Connect With Us