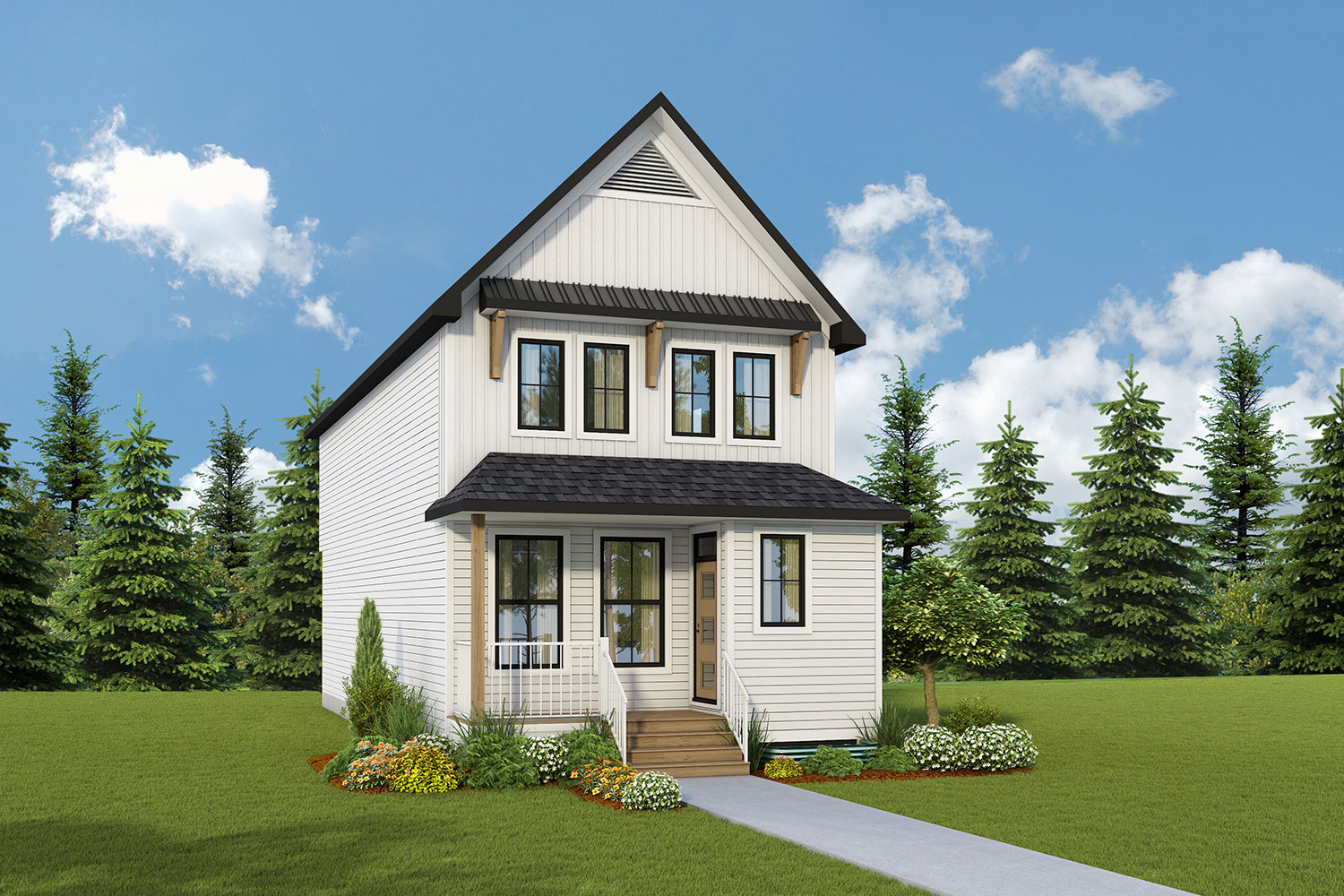 Courtesy Brookfield Residential
April 03, 2019 | Jim Zang
Builders cater to demand for multi-generational housing
Just what is a "single-family" home these days? The distinction is getting blurrier, as many families opt for multi-generational homes.
A variety of factors are at play, including basic economics. Even in Calgary's current buyers' market, housing prices are still a barrier for many would-be homebuyers.
Consequently, many young people are staying at home longer, even after obtaining a regular job, in the hopes of saving money and eventually getting their own place.
At the other end of the spectrum, a growing number of seniors are living with their children, whether for economic reasons, to help care for grandchildren or to be cared for themselves.
Also, the effect of cultural influences cannot be discounted. For many new immigrants, living together as an extended family is tradition.
A Vanier Institute of the Family report titled
In Focus 2019: Grandparents in Canada
found "a growing share of grandparents are living with younger generations in multi-generational and 'skip-generation' households."
In 2017, five per cent of grandparents lived in the same household as their grandchildren (up from four per cent in 1995), with higher rates among foreign-born grandparents (nine per cent). In 2016, there were nearly 404,000 multi-generational households in Canada – up 38 per cent since 2001 and the fastest growing household type during this period.
"Multi-generational options are one way to help first-time homebuyers and new Canadians find a place to call home in our communities." - Devin Dyler, Brookfield Residential
Unsurprisingly, several Calgary homebuilders are tailoring their new-home offerings to meet this growing demand for multi-generational housing options.
For Brookfield Residential, the focus on multi-generational homes began back in 2017 with the launch of its Livingston community on Calgary's northern fringe. In fact, Brookfield just opened a new showhome (the Oxford) in Livingston that is designed for multi-generational living.
"We were one of the first builders to introduce legal suites into the single, side-yard market," said Devin Dyler, product development manager with Brookfield.
"Most of our models are strategically designed to allow for a separate entrance to the home, giving the ability to legally suite the basement or use for multi-gen living and create a sense of privacy. Multi-generational options are one way to help first-time homebuyers and new Canadians find a place to call home in our communities."
Meanwhile, Mattamy Homes started building for the multi-generational market in its northeast community of Cityscape as far back as 2013, says Collin Campbell, the company's senior vice-president of operations for Alberta.
"More and more of our buyers were looking for homes that would suit their families, where three generations were living together," he said.
A lot of Mattamy homes have pre-designed floor-plan options where additional bedrooms can be accommodated to meet these needs. Several of these homes also have rear-entry options, such as the Onyx, Pearl, Riedel and Berkley Corner models.
"A lot of the feedback we get from people is that they like the idea of having their parents living with them, while also having their own space," said Campbell.
"Combining a separate entrance to the basement with a developed basement, or even in some cases a suite, gives them the comfort of knowing that their parents are safe, but it also gives the entire family their own private spaces."
Tagged: Brookfield Residential | Calgary | Calgary Real Estate | Calgary Real Estate News | Calgary Real Estate News | homebuilders | Mattamy Homes | Multi-Generational | Multi-Generational Homes | New Communities | new homes | new-build
---
---
Connect With Us