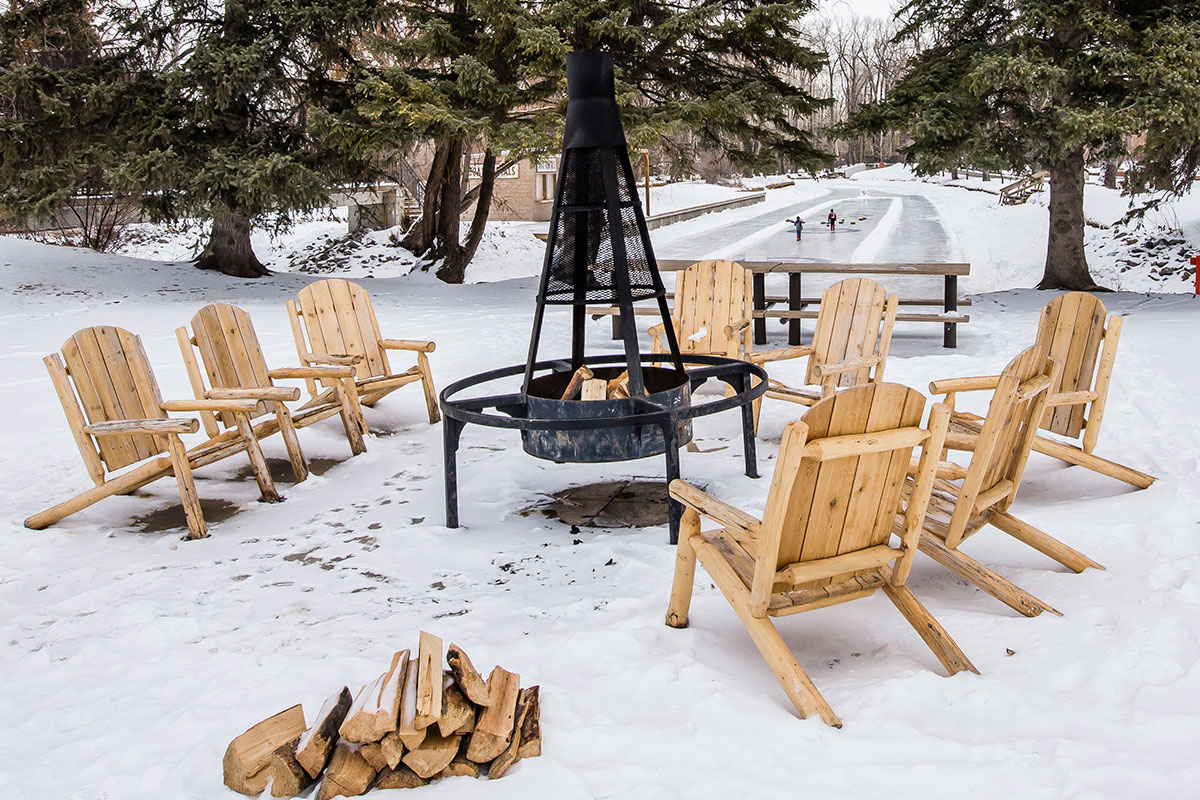 The lagoon at Bowness Park welcomes skaters from mid-November to mid-March, depending on the weather. (Cody Stuart / CREB®Now)
Nov. 11, 2021 | Cody Stuart
Calgary offers ways to warm up to winter
Winter is on its way. Depending on your stance, our city will soon be blessed or cursed with the arrival of colder temperatures, shorter days and, eventually, snow.
The official start to the season doesn't arrive until Dec. 21, but the City of Calgary has a few initiatives aimed at welcoming winter with open arms.
Taking place over two weekends in November, FrostFest allows Calgarians to get together outdoors with family and friends at two beautiful parks.
The event, which will be held at Valleyview Park (3224 26 St. S.E.) Nov. 19 – 21 and Sacramento Park (10404 Sacramento Dr. S.W.) Nov. 26 – 28, promises to bring a little warmth to the season with carnival games, crafts, ice sculpture carving and plenty of hot chocolate around the fire.
Another of the City's interesting winter initiatives will offer young Calgarians the opportunity to add a little personality to Calgary's fleet of snowplows. In the spirit of Britain's now infamous "Boaty McBoatface" – the submarine who has an online poll to thank for its unique moniker – the City of Calgary is asking school kids to weigh in with their own name suggestions for Calgary's 50 snowplows.
Calgarians are also being asked for their input on creating a winter wonderland of sorts for one of the city's main pedestrian areas. The City and the University of Calgary's School of Architecture, Planning and Landscape are inviting designers, artists and students to imagine the possibilities for winter city design along Stephen Avenue.
Winning submissions will receive funding to build and install their designs along the downtown pedestrian thoroughfare, which will be on display for approximately four weeks in February and March 2022.
For more permanent winter recreation, several Calgary parks continue to welcome those looking to bundle up for a little outdoor fun.
The City of Calgary's nine outdoor rinks, as well as dozens of community ice sheets, will see plenty of use once things get properly frosty. Always a hit in the winter, the lagoon at Bowness Park will welcome skaters from mid-November to mid-March, depending on the weather.
Cross-country skiing and snowshoeing offer another opportunity to get active and enjoy the beauty of winter. There are several dedicated cross-country skiing tracks available in and around Calgary, including Confederation Park, South Glenmore Park and many golf courses that offer groomed trails during the winter.
For more information on winter activities in and around Calgary, click here.
Tagged: City of Calgary | Calgary Parks | winter | recreation
---
---
Connect With Us