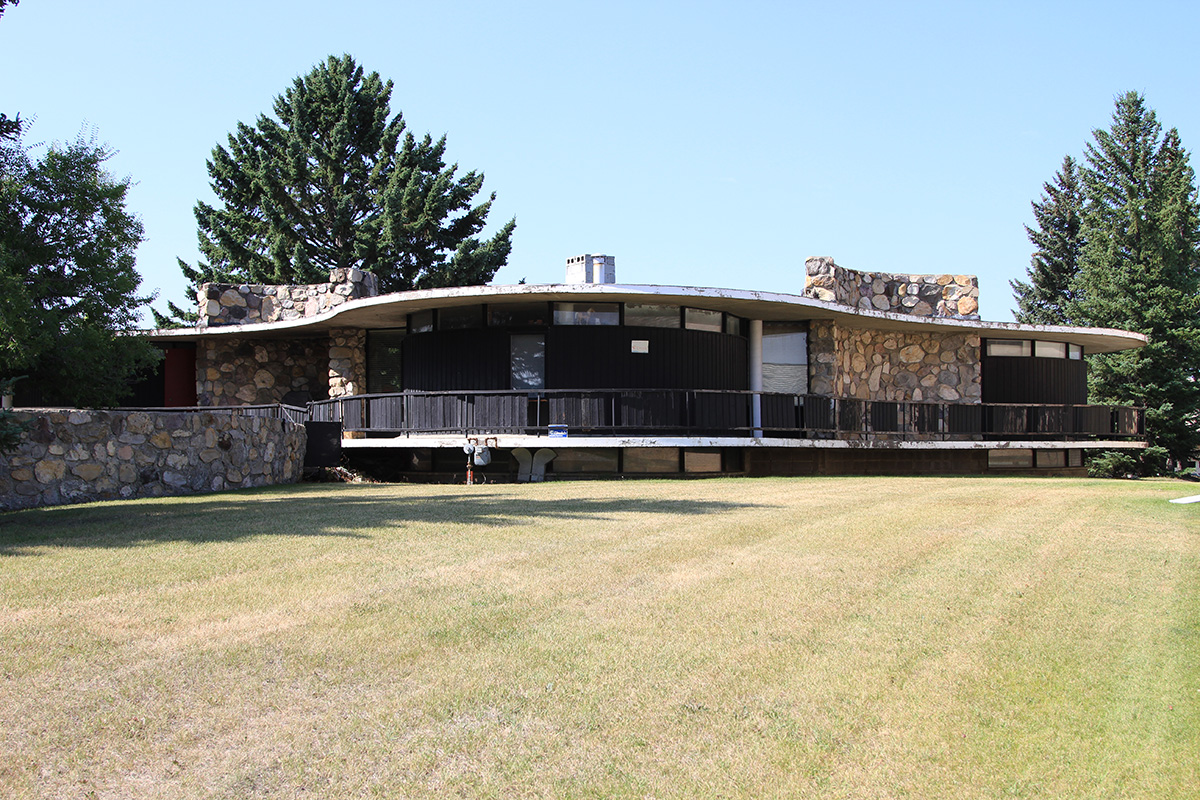 Courtesy of the City of Calgary
Oct. 14, 2021 | Tyler Difley
Historical Home Spotlight: Blum Residence
Year of Construction:
1963
Address:
128 Shannon Rd. S.W.
Community:
Shawnessy
Architectural Style:
Expressionist
The Blum Residence is extremely unique among Calgary homes.
Upon viewing the single-storey structure, one is struck by its design – which "features dynamic curvilinear sculptural massing, with four circular pods arranged in a shamrock-like composition," according to the City of Calgary – as well as its surroundings.
Crafted in the Expressionist style using thin-shell concrete technology, the home's shape resembles its original foothills surroundings. When it was built in 1963, the residence sat on an acreage with clear views of the Rocky Mountains. Today, its single-storey appearance and large lot look quite out of place on a Shawnessy cul-de-sac surrounded by 2000s-era homes.
The home's architect and original owner was Gerhard Blum, who came to Canada with his wife in 1952 and studied architecture at the University of Manitoba before settling in the Calgary area. Located just west of the former hamlet and current community of Midnapore, the Blum family's property originally stretched across more than eight hectares. However, the land was subdivided in 1997 and new residential development began in the early 2000s, surrounding the Blum Residence with thousands of new homes.
The residence's Expressionist stylings are quite rare in the residential context in Calgary, making the juxtaposition between it and the nearby homes built nearly 40 years later even more stark. According to the City, "the home is distinguished by its rambling massing with curved corners, flat thin-shell concrete roof and dramatic crescent-shaped full-height fieldstone supports, flanking each side of the front façade."
For more information about the Blum Residence and the City of Calgary's Inventory of Historic Resources, click here.
Tagged: Historical Home Spotlight | history | historical homes | City of Calgary
---
---
Connect With Us