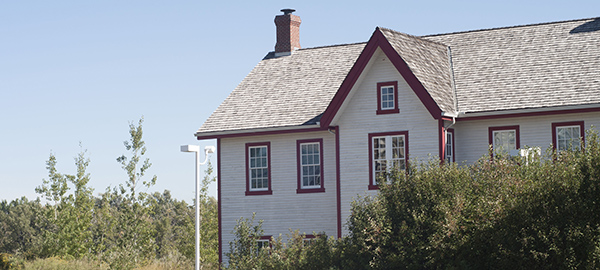 Sept. 11, 2014 | CREBNow
Holding the fort
City's history lives on in Doors Open YYC site Fort Calgary
When the North West Mounted Police (NWMP) arrived at the confluence of the Bow and Elbow rivers in 1875, they likely didn't know their small fort would eventually evolve into a metropolitan hub for more than one million residents.
Yet 139 years later, Calgary has flourished to become one of the most influential cities in Canada – all thanks to a series of small wooden structures constructed by a federal order to force whiskey traders from the area. Visitors are encouraged to learn more about Calgary's early history as part of the
Doors Open YYC
program Sept. 27-28.
Fort Calgary is among more than three dozen sites participating in the annual event. Admission to the Fort is free all weekend, yet the first 100 visitors to show up for 11 a.m. on Sept. 27 will be treated to an exclusive behind-the-scenes tour.
Other events taking place at
Fort Calgary
over the weekend include local and area artists and photographers as well as an exhibition of rarely seen NWMP artifacts.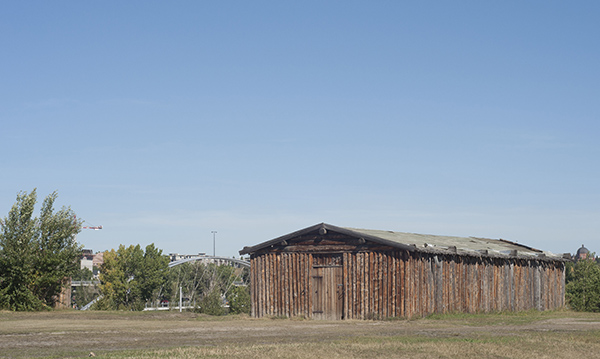 Fort Calgary is currently in the early stages of a $36-million overhaul including restoration work on the Deane and Hunt houses, which is expected to be completed by next year.
The 108-year-old Deane House, which is the only remaining NWMP building in Calgary, was originally the home of Cpt. Richard Deane. Built for the tidy sum of $6,200, it was originally constructed near Ninth Avenue and Sixth Street S.E., before being purchased by the Grand Trunk Pacific Railway and later C.L Jacques, who moved it across the Elbow River to where it stands today.
Although it has a unique vantage point of both the Bow and Elbow rivers, the site was largely unaffected by the June floods.
Hunt House, meanwhile is "that little shack that you [see] behind the Deane House," said Cynthia Klaassen, visitor services manager at Fort Calgary. The cabin dates back to the 1870s, making it "probably" Calgary's oldest building still on its original site.
"It was built at a time when the Hudson's Bay Company set up their post just over on the east side of the Elbow River, and it harkens back to those days," said Klaassen.
This is the third year for the Doors Open event in Calgary. The program kicked off in 2012, coinciding with the city being named "Cultural Capital of Canada" by the federal government.
The program itself has been around for a quarter of a century after being founded in Scotland to promote civic pride.
"Doors Open as an entity was created to open those places that people never get to see. It allows people to see how their city works," said Alyssa Berry, Doors Open YYC marketing committee representative.
While last year's floods hampered some of the sites slated for the 2013 incarnation, Berry said Calgary's "Come Hell or High Water" mentality that summer ensured the event was successful.
"All of those tours and all those facilities were full," she said. "Because they were at capacity, I think it changed our focus in how we're moving forward in 2014 in having a good mix of sites that are mass-participation-type sites."
Tagged: Calgary | Calgary Community | Doors Open YYC | Fort Calgary | NWMP
---
---
Connect With Us