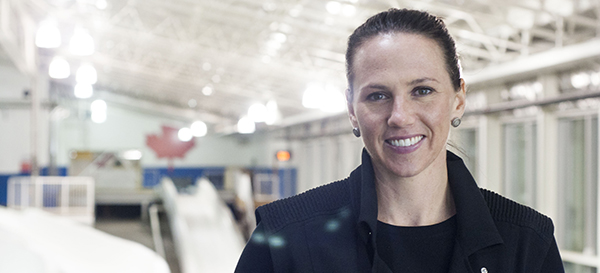 Aug. 27, 2014 | CREBNow
Doors Open YYC: Ice, ice baby
WinSport Ice House allows for winter sport training all year long
With the thud of running feet and the unmistakable sound of blades on ice, the test sled rushes down the hill on a rainy summer day.
Even in Calgary, August and snow don't go hand in hand. Yet that isn't the case at the Ice House located in the Markin MacPhail Centre at WinSport Canada Olympic Park, one of more than three dozen sites to be featured in the third-annual Doors Open YYC program Sept. 27 – 28. Doors Open is an international program founded in Scotland nearly 25 years ago to help build civic pride. Calgary's incarnation launched in 2012, the same year the city was named "Cultural Capital of Canada" by the federal government. That year, more than 16,000 people filed through 35 sites across the city.
That same success continued in 2013 despite June floods causing many sites to be unavailable.
"It sort of followed suit with the rest of Calgary coming together after that flood, and that, 'Come hell or high water' mentality that the Stampede initiated," Doors Open YYC marketing committee representative Alyssa Berry said of last year's program.
"In the sites that were participating though, we were at capacity into what they could support."
This year, Berry expects Doors Open YYC to continue its upward momentum thanks to an eclectic mix of sites from around the city – including ones able to handle bigger crowds such as the Calgary Stampede and WinSport's Ice House.
"[The Ice House] has provided all our sliding athletes in the three disciplines (bobsleigh, luge and skeleton) a big kind of home advantage where we can practise this really important component of our sport. It is a world class facility," said Helen Upperton, community relations manager with WinSport, silver medalist in the 2010 Vancouver Winter Olympics and oft visitor to the
World Cup podium.
The Ice House itself has been around since 1986 in preparation for the 1988 Winter Olympics. The Markin MacPhail Centre ice rinks, however, opened in 2011, followed by meeting rooms in 2012. A performance training centre featuring a 10,000-square-foot training floor, is expected to be completed this year.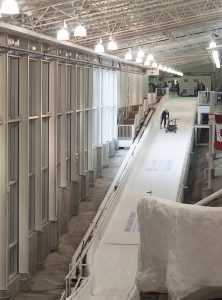 The building itself includes nine kilometres of steel piping to cool the ice on three tracks — one used solely for bobsleigh and skeleton; the other for a continuous cycle of luge training, currently being used by the Korean team.
While the building is available to athletes from all over the world, the training centre is open only to nationally registered Canadians.
"It's one of the biggest reasons Canada has such dominant start times in the sliding sports," Upperton said of the facility. "It's just one piece of the puzzle — it provides a really important piece and gives our athletes a bigger chance for success on the international stage."
Tagged: Calgary | Calgary Community | Canada Olympic Park | Doors Open YYC | Helen Upperton | Ice House | Olympics | sites | WinSport
---
---
Connect With Us