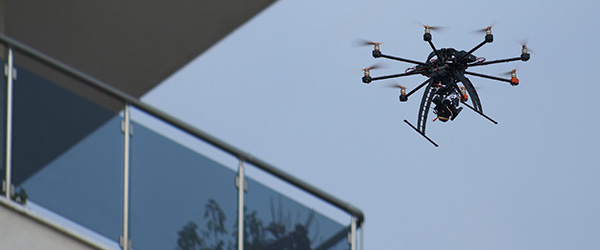 April 08, 2015 | CREBNow
High-tech transactions
Examining some of the innovative items used to market your home
Gone are the days when a humble lawn sign would be enough to let the world know your home was up for sale. Today's market, whether up or down, demands something more to get things moving.
With an eye on new technology,
CREB®Now
has gathered a list of technology designed to advertise your abode in the 21st century.
Drones
While the regulations governing the use of these gadgets are still a bit up in the air, their usefulness in showcasing homes stands on firm ground. Allowing the ability to present a home from high above, or even do a "fly-through" tour when space allows, a drone paired with a high-definition video camera lets a seller play Hollywood director when advertising their home. However, with price tags that can soar above the $4,000 mark, it might be best to consult with a REALTOR® before running out and purchasing one.
The double
Essentially an iPad mounted to a miniature Segway, Double allows prospective buyers to virtually tour a home without ever leaving their own living room. Also used in some offices to let those working from home have a physical presence in the workplace, the self-balancing gadgets are equipped with a wide-angle camera, speaker and microphone, and can be paired with an app that lets users drive their Double from anywhere in the world. Imagine the ability to let a litany of buyers log in and safely and securely tour your home while you're off at work, knowing that you can return to a home in the exact condition you left it?
Virtual Tours
From photo slideshows to interactive tours (i.e. the $95,000 Oculus Rift Headset), virtual tours are an easy and, sometimes, affordable way for buyers to walk through your home without ever stepping foot on the property. There are literally thousands of apps and websites that offer features such as floorplans, 3D video and "interactive hot spots." Consult with a REALTOR® to get the best out of your chosen device or application.
Tagged: drones | Technology | the double | Uncategorized | virtual tours
---
---
Connect With Us