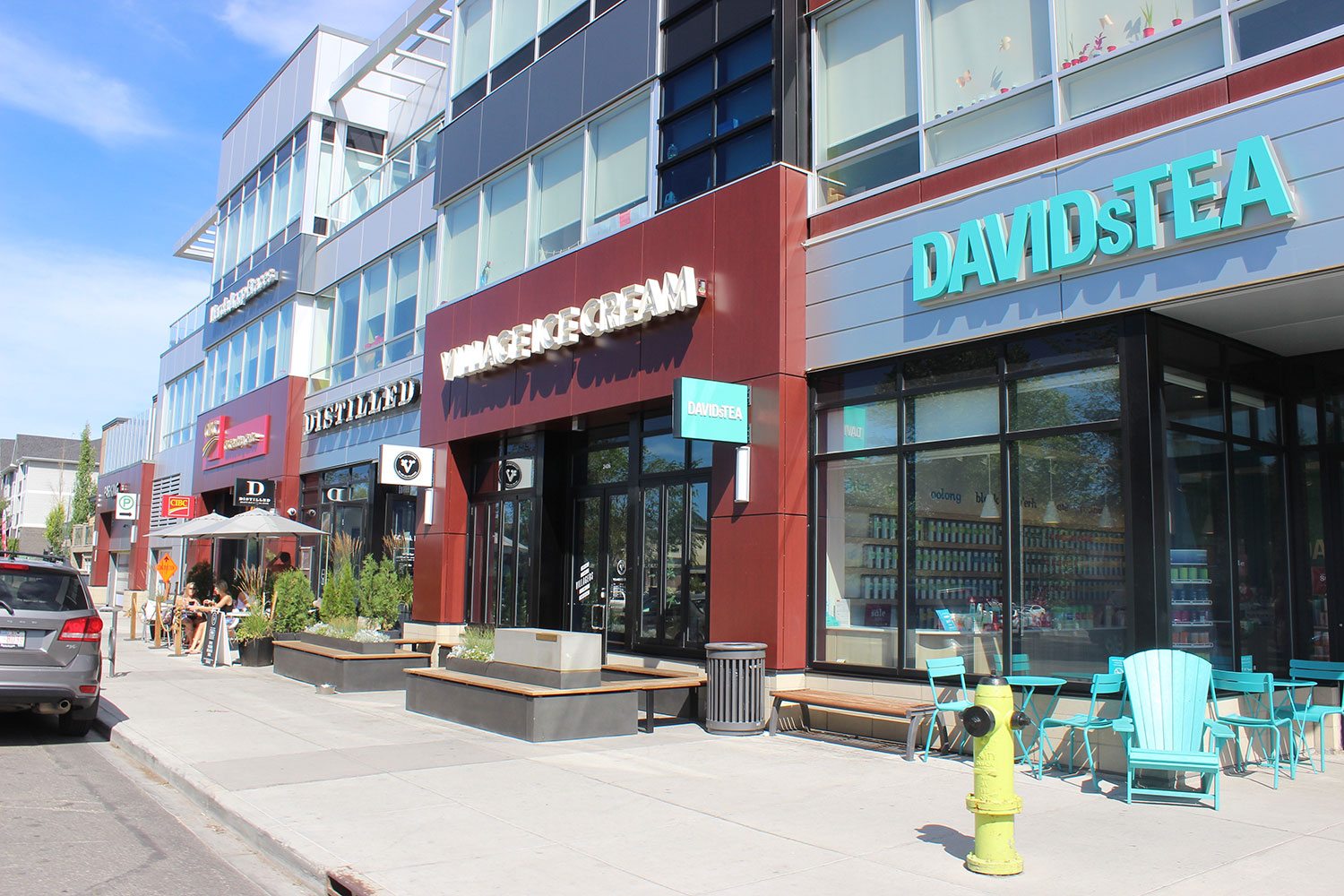 CREB®Now Archive
Aug. 01, 2018 | Barb Livingstone
Calgary BIAs promote investment in business and community
Calgary's 12 business improvement areas (BIAs) represent 20 per cent of city businesses, with over $600 million in assessed property/business value, and $59 million in taxes. They go to bat for almost 5,500 businesses each day.
And while traditionally formed in and around Calgary's core, Iris Li, the City of Calgary's neighbourhood partnership co-ordinator, says four new BIAs are being considered across the city, including in suburban areas.
BIA operations vary, but each provides a united voice on a variety of issues, including crime and safety, road construction, improved streetscapes, and marketing and promotions.
Overall, Li says, they stimulate investment in, and development of, new businesses in Calgary's best-known neighbourhoods.
In a year-long process, BIAs are initiated by businesses themselves – with a minimum of 25 per cent support – and are approved by city council.
A budget is set through a member levy, paid in addition to regular business taxes.
"We manage our fate ourselves ... while making the area a hospitable place to shop, have a business and to live." - Bob van Wegen, Marda Loop BIA executive director
Existing BIAs range in size, from the 60 members of Mainstreet Bowness to the Calgary Downtown Association's 2,500 plus. Some are volunteer-run, while others have paid staff.
Li says BIAs acts as one-stop shops, interacting with all City services and programs, as well as community associations.
In addition, she says many well-known Calgary events, such as Fourth Street's Lilac Festival, Marda Loop's Marda Gras and the Inglewood Night Market, were launched by BIAs.
Bob van Wegen, executive director of the 150-member Marda Loop BIA, says the key benefit is collaboration among businesses, the City and the community.
"We manage our fate ourselves – pooling resources, sharing advertising space, dealing with graffiti, making sure businesses have a strong social media presence – while making the area a hospitable place to shop, have a business and to live," he said.
Marda Loop's name came from a BIA contest, and proved to be so popular that area residents also adopted it for the Marda Loop Communities Association, which encompasses South Calgary, Altadore, River Park and Garrison Woods.
As residential development grows, van Wegen says, so does the size of community events – 35,000 Calgarians are expected to turn out for Marda Gras on Aug. 12 – and the BIA is considering business loyalty programs for area residents.
In the northwest, Montgomery's 113-member BIA was revived six years ago and rebranded Montgomery on the Bow.
"The community (surrounded by the Bow on three sides) is changing," said Montgomery on the Bow BIA president Leon Nellissen. "The new name indicates its flair and renewal."
In the past, many businesses didn't see the benefits of collaboration, but continued residential growth has been matched by business expansion, with new restaurants, offices and medical centres added to a wide range of mom-and-pop outlets.
Nellissen says this growth has created input needs on everything from parking options to road construction, bike lanes, graffiti, and the renaming of Bowness Road as Shouldice Road.
The newest kid on the BIA block
Approved by council last November, the Highland Industrial Park (HIPville) BIA represents over 300 businesses in the city's first industrial area BIA.
Don Cook, owner of We Kare Automotive for 35 years, is president of the new BIA, although he initially led the charge against its formation.
"We weren't opposed to a business association, we just didn't agree with the model," he said.
The BIA's first volunteer board is now trying to "make it work for what the businesses want, in a fiscally responsible way."
HIPville has the most diverse membership among Calgary's BIAs. Businesses in the area include manufacturing, accounting, legal, light industrial, pet care, restaurants, a recycling yard, some retail, and about five fitness businesses. It is also known as an incubator area for start-up businesses.
Cook expects it will take over a year to set up the industrial BIA structure for what has little precedent anywhere.
That means developing lines of consultation with members on issues like security and maintenance, and direct communication with the City, as residential development continues around the industrial area.
Tagged: Altadore | BIA | Bob van Wegen | Bowness Road | business improvement area | Calgary Downtown Association | Calgary Real Estate News | City of Calgary | Feature | Fourth Street BIA | Garrison Woods | Inglewood BIA | Inglewood Night Market | Iris Li | Leon Nellissen | Lilac Festival | Mainstreet Bowness BIA | Marda Gras | Marda Loop BIA | Montgomery on the Bow BIA | River Park | Shouldice Road | South Calgary
---
---
Connect With Us