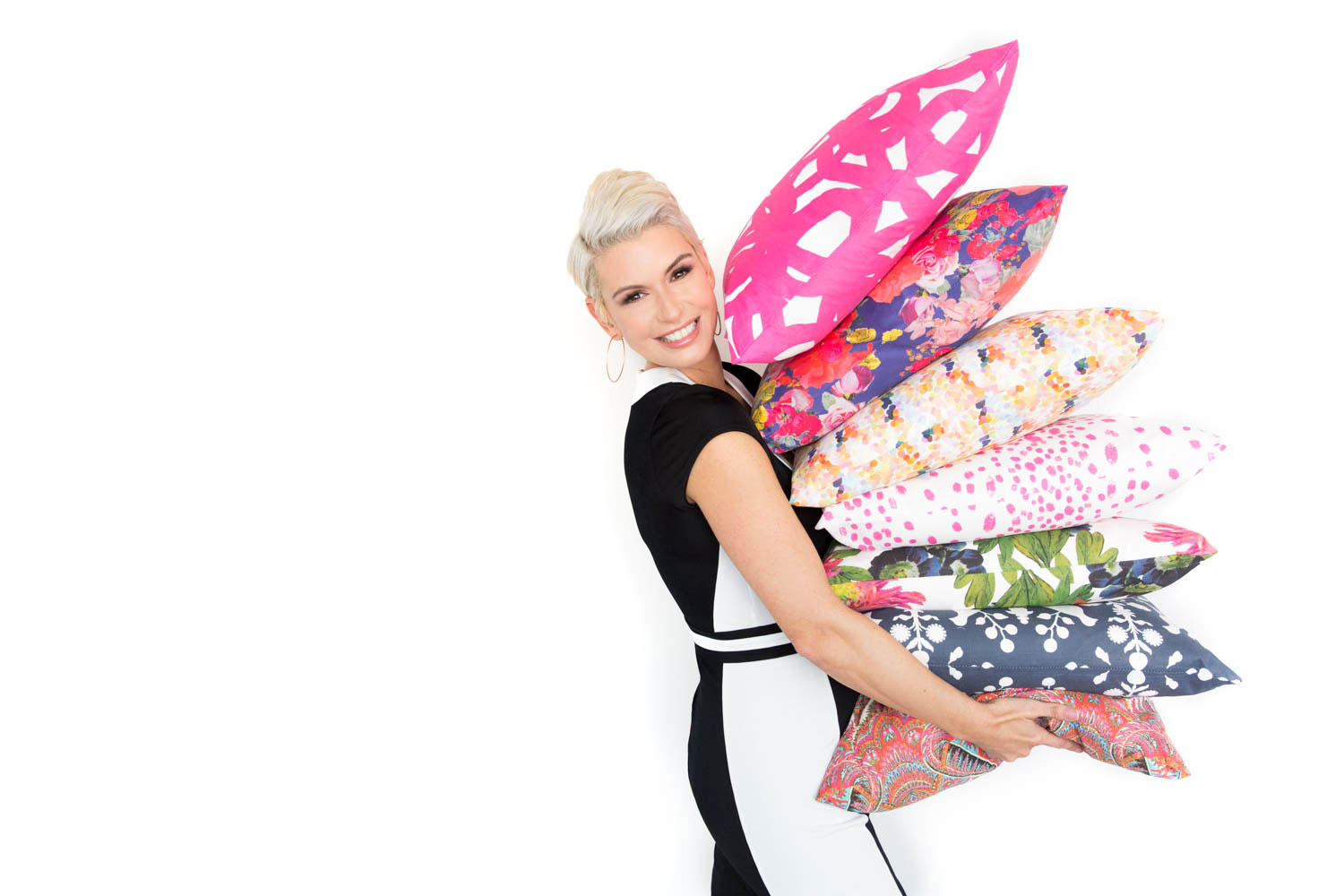 Courtesy Amanda Forrest
Oct. 05, 2018 | Andrea Cox
Trendy design tips for fall with Amanda Forrest
For those looking to redefine their home for fall with some curated moments of comfort, luxury and connection, look no further than the Calgary Fall Home Show where celebrity designer Amanda Forrest hits the Urban Barn Main Stage, offering tips on current design trends.
"It makes us feel good when we make changes to prepare us for winter's hibernation," said Forrest, adding that one of the main influences in design continues to be our connection with the earth and the outdoors.
She suggests beginning by taking stock of how the elements interplay with our homes – air quality, colour and light all become a priority as summer folds into the chillier weather and shorter days of fall and winter.
"We really don't want to feel like we have to have our lights on all of the time," said Forrest. "It's not environmentally friendly and it doesn't feel good for our souls."
"The saturated colours and rich fabrics – they are all going to have staying power. Plus, they add that element of drama." - Amanda Forrest, interior designer
That said, bridging indoor and outdoor spaces is an important design consideration.
Exaggerated windows, nixing upper cabinets in the kitchen in favour of open shelving, and windows that come right to the counter, along with stacked, fold-back windows and doors that provide an expansive opening to the outdoors, are all on the must-have list.
Air quality should also be top of mind. "Adding plants as functional art and scents to reduce stress and uplift our mood is becoming a big movement," said Forrest. "It adds that Zen element, which is really important in design and how we function in our homes."
When it comes to colour and design aesthetic, it's all about the human element. "The modernist, clean-lined look is great when you live in an environment like California, where you can get outside, but when we live in climates where we are forced to be indoors more, we like to have the visual elements around us that bring us day-to-day happiness," said Forrest. "We are craving things that are more curated, with a handcrafted look to them."
In a similar fashion, colour palettes are moving away from the pastels and into more saturated hues, like deep plums and forest greens. "They still pair very well with the pastels, like the blushes, but they look rich and expensive and they add character to a space," said Forrest.
Soft fabrics and lots of texture are also on trend. So go ahead and splurge on that velvet sofa and grass cloth wallpaper. "The saturated colours and rich fabrics – they are all going to have staying power," said Forrest. "Plus, they add that element of drama."
The Calgary Fall Home Show runs from Sept. 20-23 at the BMO Centre. Amanda Forrest will be presenting on the Urban Barn Main Stage on Sept. 22 at 11 a.m. and 3 p.m., and on Sept. 23 at 1 p.m.
Tagged: Amanda Forrest | Calgary | Calgary Real Estate | Calgary Real Estate News | Design | Feature | House & Home
---
---
Connect With Us