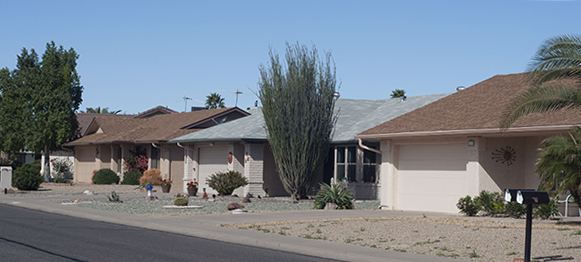 March 04, 2015 | Cody Stuart
There's no place like second homes
Recreation properties still a hot commodity
Ask any Calgarian what they love most about the city they call home, and invariably you'll hear about the mountains, lakes and other attractions sitting well outside of city limits.
For those with the means, living life to the fullest often involves purchasing a second home situated closer to such locales and allowing owners the ability to ski, swim, golf or simply bask in the sunshine moments from their front door. Whether it's a short drive away or requires a little more travel time, the popular spots for Calgarians to call second home are well known. Ranging from nearby hot spots such as Sylvan Lake, Canmore and the B.C. interior to more distant destinations such as Arizona and even Mexico, recreation properties can provide the perfect getaway.
"Initially, my parents wanted to buy in the Shuswap but looked at Sylvan on a whim because they thought it would be more accessible," said Amanda McNair, whose parents Jack and Leianne purchased their lakefront cabin eight years ago.
Since then, McNair said the property has provided the family with a nearby retreat, where grandparents and friends can come to swim, waterski, wakeboard or simply relax without worrying about being on the road for hours.
"It worked out really well because we can pop up there for an evening, or a weekend, and it's not a monster drive where you'd need three days to make it worthwhile."
According to RE/MAX Sylvan Lake, there are 181 properties currently for sale in the community. Active, residential real estate prices in the community had an average listing price of $381,803.
Currently, the most expensive listing in the area is $979,000, while the lowest priced property can be purchased for only $84,900.
Along with Sylvan Lake, a report from Royal Lepage identified Gleniffer, Pigeon and Pine lakes as affordable options for those looking for a nearby getaway of their own.
"Because the developments around Gleniffer and Pine Lakes are mostly comprised of condominiums, the house prices are much more affordable than lakefront properties in other areas of the country," said Allan Nimmo, broker with Royal LePage Weber.
Having owned recreation properties in two of the more popular spots outside of the province, Calgary's Barb Livingstone has a unique perspective on the benefits of owning a second home?—?both north and south of the border.
"[Invermere] was close and it was a community that was right on the lake. Our whole family is outdoor people, so there was lots of wilderness and hiking – and then everybody skied as well," said Livingstone, whose kids grew up skiing at nearby Panorama Mountain Resort. "It just had everything. It's a very relaxed place. We're big golfers' too, so there are a zillion golf courses in the area as well."
Located a three-hour drive west of Calgary, Invermere offers lake living with a climate leaning a little more toward the temperate climate found in other more distant spots.
"We could leave on a Friday after work, get there in two and a half hours, and then often I would drive back really early on a Monday morning to go to work," said Livingstone, who found plenty of likeminded neighbours living in the Windermere Valley.
Further west, the lakes and vineyards of the Okanagan have proven to be plenty alluring for other Calgary-based buyers. Unlike many recreation property owners, who have supplemented their income by renting out their vacation homes through websites such as www.airbnb.com and www.vrbo.com, buyers in the Kelowna-area prefer to be the sole occupants.
"Owning a recreational home in the area is still a legacy thing, where investors have to have the discretionary income in order to enjoy them," said Royal LePage's Mark Walker in the report.
"The vast majority do not look to their property to serve as secondary income. They see that there is more value in owning real estate versus sitting on their money, and they appreciate all the amenities and activities in the area."
For those looking to get even further away from Calgary's less- than-ideal winters, the number of local snowbirds that flock south to Arizona are proof of the area's obvious appeal.
"The weather is absolutely fabulous. Calgary hasn't had a bad winter (this year), but we were driving back from Scottsdale and you should have seen all the planes hovering in the air trying to land. I swear, it's all people in the east trying to get away from their weather," said Livingstone, who purchased her Phoenix-area property in 2010 following the sale of the family's Invermere home.
While the family still calls Calgary home, Livingstone doesn't long for the city's cold winters, admitting that there's more to miss about her second home when she returns to Alberta.
"[I miss] the weather and the lifestyle. It's a lot like Calgary in terms of active lifestyle. Everybody's out walking at six in the morning. We're on a golf course, so we're out there eating breakfast, watching the golfers [and there's] beautiful palm trees, cacti and people are swimming or taking classes. It's just very active."
Tagged: Arizona | Calgary | Calgary Community | Calgary Real Estate News | Invermere | properties | recreation | Sylvan Lake
---
---
Connect With Us