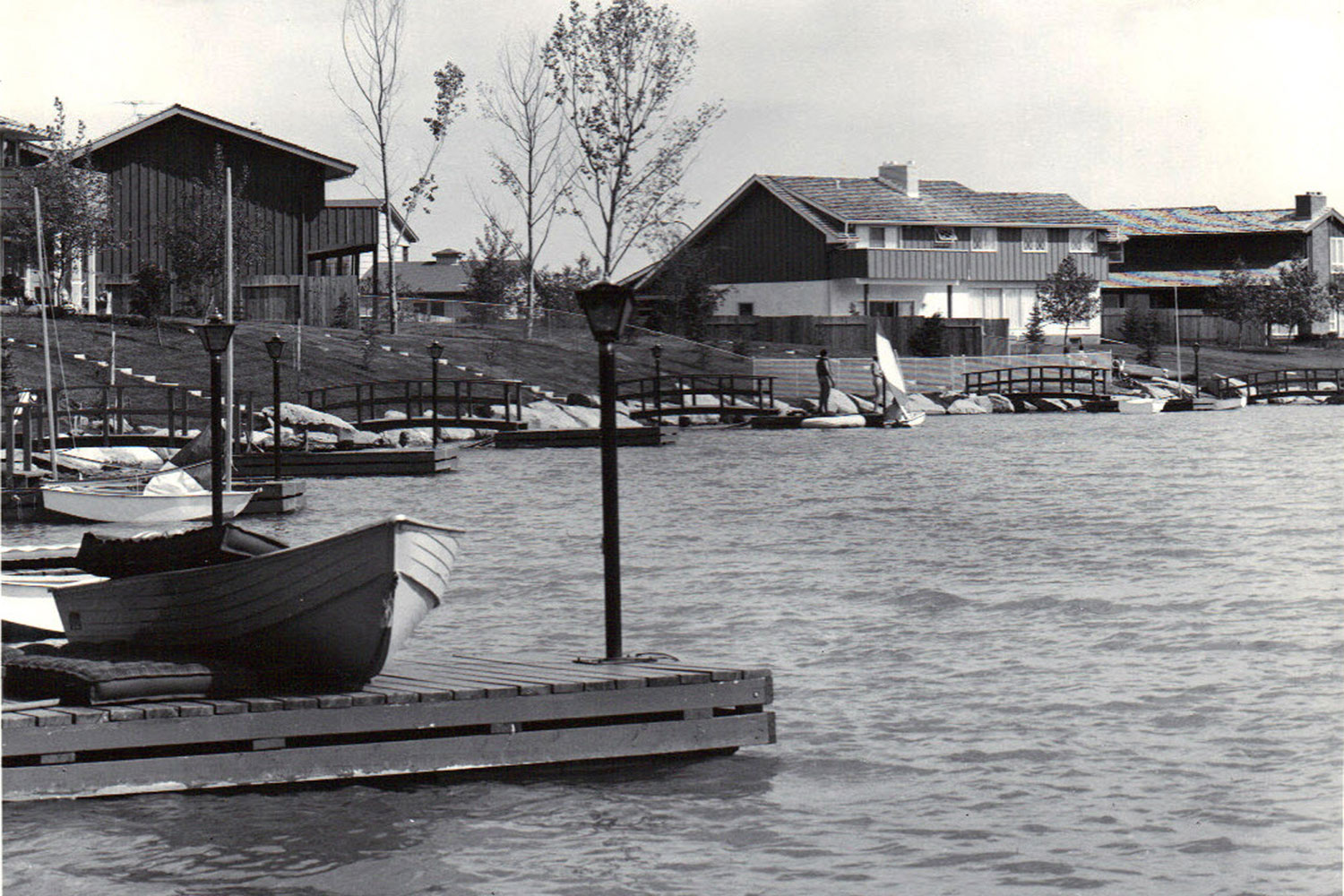 The new Shane Homes YMCA at Rocky Ridge has quickly become a community hub for area residents. Cody Stuart / CREB®Now
March 05, 2021 | Andrea Cox
Community Profile: Mission & Cliff Bungalow
"Mission is a phenomenal place to live and play," said Julie O'Donnell, executive director of the 4th Street Business Revitalization Zone (BRZ).
There's no doubt that the communities of Mission and Cliff Bungalow spin at a vibrant pace, with people always out strolling, talking, poking into galleries and artisan shops, and enjoying the vast selection of restaurants and coffee shops.
It was that hum that enticed Nicole Butz to make a move to the area a year ago.
"The walkability is wonderful, but the thing that I love the most is the vibrancy," said Butz, communications director for the Cliff Bungalow-Mission Community Association. "There is always something going on at all times of the day. Having the river and the pathways was also a really nice bonus."
"The walkability is wonderful, but the thing that I love the most is the vibrancy." - Nicole Butz, Cliff Bungalow-Mission Community Association communications director
The area has more to offer than just great shopping and culinary gems. It also weaves a tale of Calgary's history. Mission is one of the oldest communities in the city, founded in 1875 as a French-speaking Catholic mission. St. Mary's Cathedral and its convent stand proudly along 17th Avenue S.W., exactly as they did more than 130 years ago. Abundant lilac bushes pepper the community, their fragrant blossoms adding pops of colour to the streetscape, thanks to the original French settlers who brought them to Calgary.
The area's annual Lilac Festival is a celebration of that history. This year, it will be held on Sunday, June 3. Expect lots of food, music and dancing – there will be six stages hosting 30 performances by new and emerging musicians.
"It's an example of the strong sense of community connectedness and spirit in Mission and Cliff Bungalow," said Butz.
Monthly jazz nights in the community hall and trivia nights at the Joyce on 4th Irish Pub are also great examples of community spirit that always command a solid turnout.
With that community spirit comes a sense of pride and involvement. Thanks to the efforts of the community association, two new rejuvenation projects are in the works. The first is the beautification of the pocket park at 17th Avenue and 5a Street S.W., next to Western Canada High School. The second is the revitalization and restoration of Prospect Trail, a historic pedestrian path that winds through Cliff Bungalow-Mission, Mount Royal and Elbow Park.
Top Attractions


The Joyce on 4th Irish Pub, a great spot to sip a pint of Guinness while enjoying pub trivia night.


Cafés galore – check out Purple Perk, La Boulangerie and Phil & Sebastian for a decadent brew and a yummy bite.


The Lilac Festival, taking place this year on Sunday, June 3.


The Elbow River, with its scenic and tranquil pathways, beaches and green spaces.


Fun Fact


Fourth Street's iconic, giant, frog sculpture – Hanging Out – is off getting a brand-new look. Papa frog will be home in time for the Lilac Festival, with a new frog family in tow.


Tagged: Calgary Community | cliff bungalow | Cliff Bungalow-Mission Community Association | elbow park | Elbow River | Joyce on 4th | lilac | Lilac Festival | Mission | Mount Royal | Nicole Butz | Prospect Trail | St. Mary's | Western Canada High School
---
---
Connect With Us