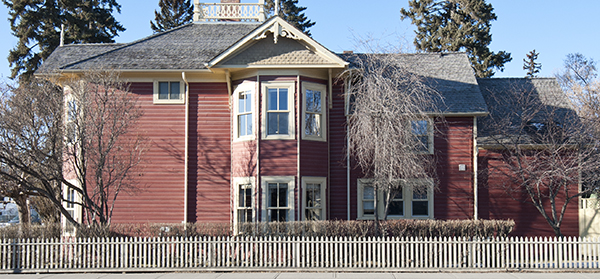 Oct. 29, 2014 | Cody Stuart
Supernatural city
Part three of a three-part series looking at the sinister and spooky side of Calgary's haunted housing history.
Serving as a place of work for more than 140,000 Calgarians, it may go unnoticed that the majority of this city's historic buildings also reside downtown.
Lurking among the plethora of glass-and-steel towers representing the core's newer additions are buildings that have managed to withstand the test of time. And, along the way, many of these same structures have managed to pick up a story or two surrounding their long - and sometimes eerie - history.
Knox United Church
Constructed in 1912, this massive stone church has stood on the corner of Fourth Street and Sixth Avenue S.W. for more than a century. In that time, rumours involving mysterious footsteps, a ghostly woman in white and even physical contact with an apparition have begun to circle. As anyone who's heard a performance featuring the church's pipe organ - one of the largest in Canada - can attest, even a routine visit to Knox United can be an otherwordly experience.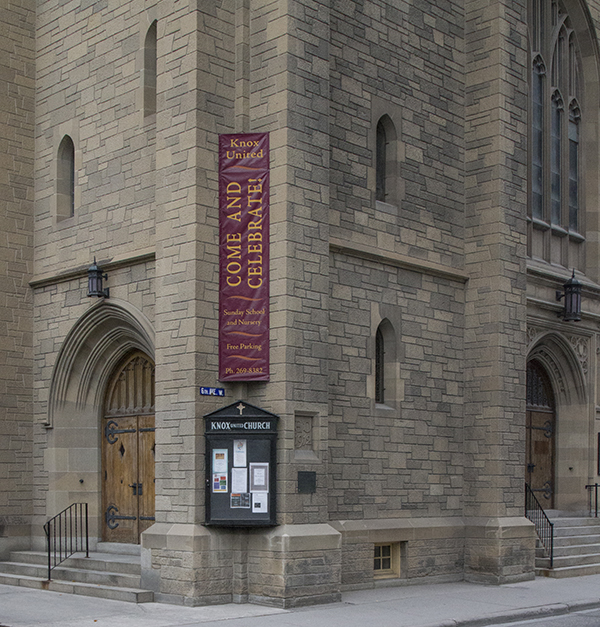 The Rose and Crown
As a funeral parlour turned beer parlour, it should come as no surprise some staff have reported strange goings on at the southwest Calgary saloon. Originally built in the 1920s and converted to a bar in 1986, it seems as if some of the Rose and Crown's former inhabitants have stuck around. Along with windows in the attic that open on their own and lights that turn themselves on, staff members have reported seeing a small boy hiding in the basement.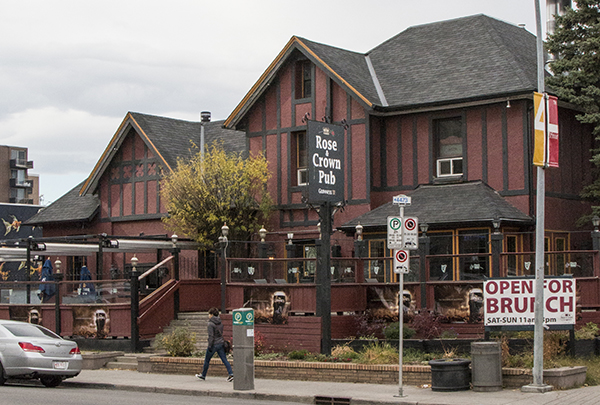 Western Canada High School
Not normally a place one would expect to find ghouls and ghosts, Calgary's historic high school has also been the sight of supernatural happenings. Reports have included gun and cannon fire coming from the basement, which was once used as a training site for young men going off to war. Built in 1903 as an exclusive school for Calgary's upper-crust youngsters, the school's Cross of Sacrifice now bears the names of those men who were later killed during the First World war and who served during the Second World War, the Korean War and peacekeepers.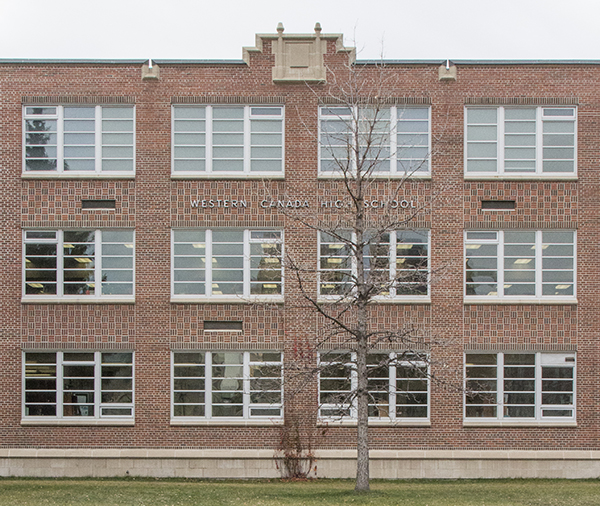 Deane House
One of Calgary's more famous haunts, Deane House's eerie episodes involve a disconnected phone ringing, the rock of an empty rocking chair, the smell of cigar smoke and - most chillingly - a mysterious blood stain. Appearing outside an attic closet that refuses to stay locked despite the repeated attempts of staff, the bloodstain reportedly changes shape and colour. Built in 1906 and now part of Fort Calgary, paranormal investigators have apparently confirmed the building's hauntings.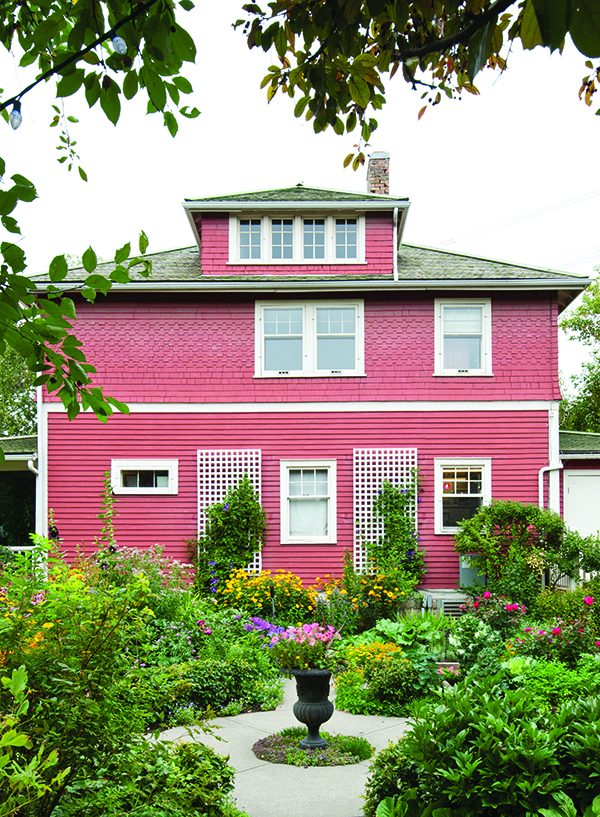 Cross House
Now home to the acclaimed Rouge Restaurant, diners can enjoy a world-class meal in one of Calgary's haunted hot spots. Built in 1899 by Alfred Ernest Cross, kitchen staff members at the historic Inglewood home have reportedly witnessed flying frying pans and freezer doors that close themselves. Others at the home have been known to hear children's laughter coming from the basement, and even spotted adolescent apparitions playing long after they should have gone to bed.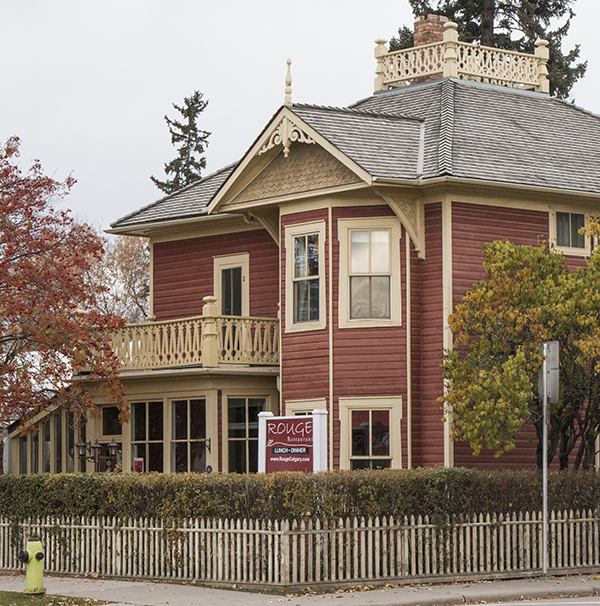 Bank of Nova Scotia
While situated along Calgary's historic Stephen Avenue, which was largely rebuilt following the tragic fire of 1886, the Bank of Nova Scotia Building's ghost story is one of the more modern tales int he city. As legend has it, passerby have witnessed the visage of a young woman, who was stabbed in the 1980s, in a top-floor window.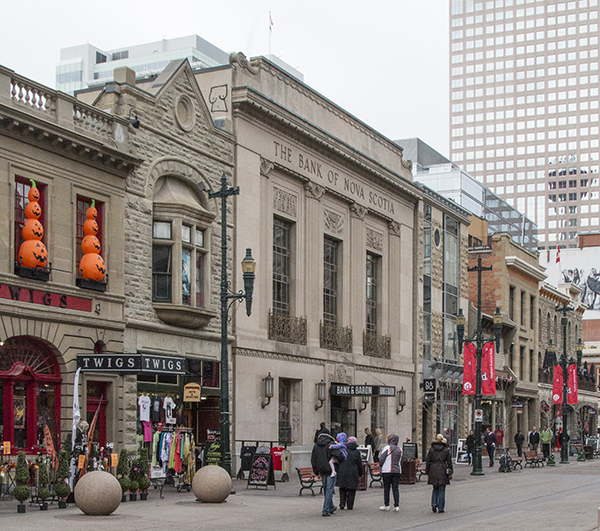 Part one:
Eerie in Inglewood
Part two:
Home is where the haunt is
Tagged: Bank of Nova Scotia Building | Calgary | Calgary Community | Cross house | Deane House | Downtown | Halloween | Haunted | Rose and Crown | Western Canada High School
---
---
Connect With Us