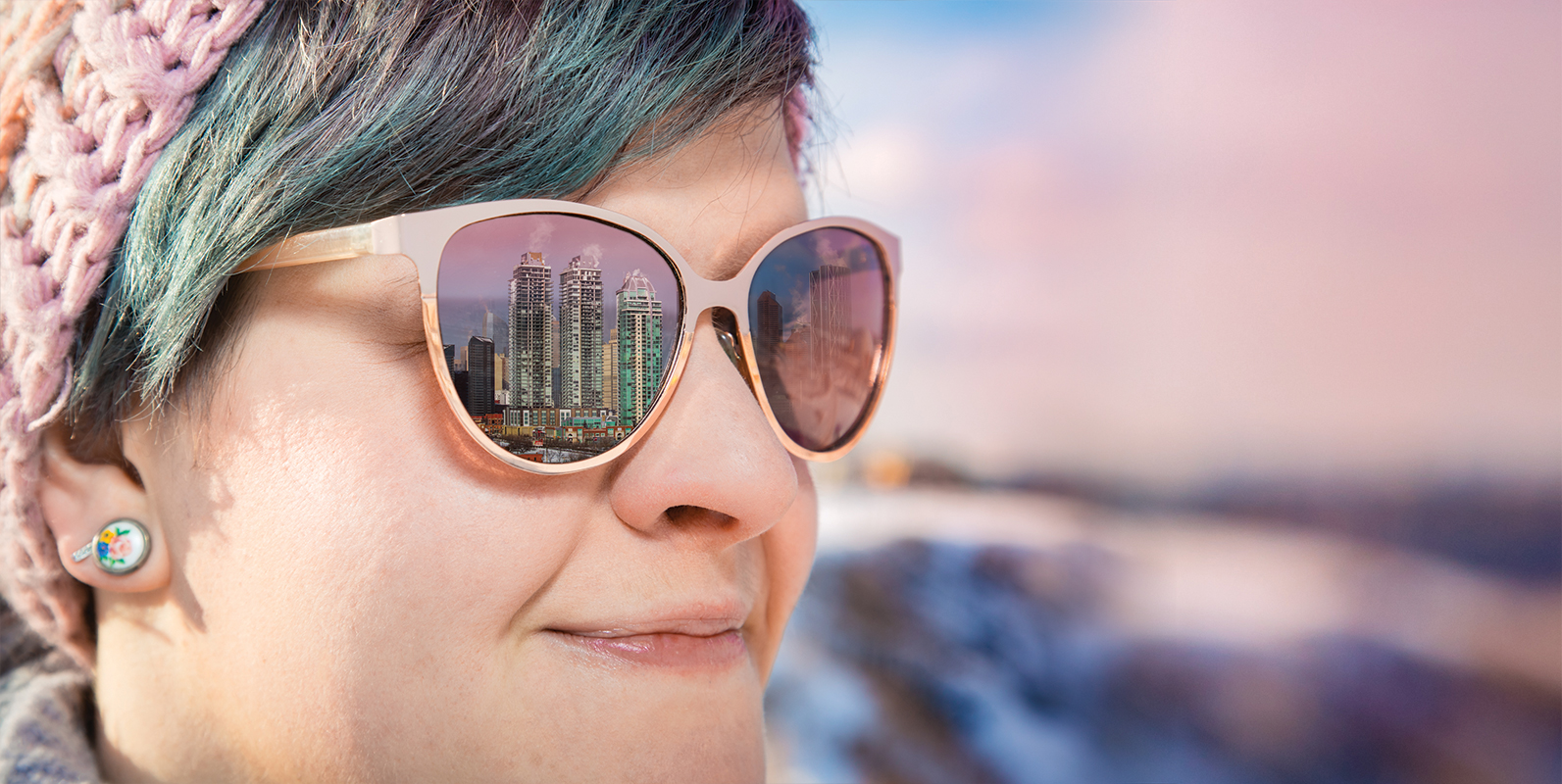 Andrea Cox / For CREB®Now
March 05, 2021 | Andrea Cox
Innovative design and attractive amenities meet in Westman Village
Even though it is chock-full of cutting-edge design and brimming with bells and whistles, that's not what's drawing buyers towards Westman Village, a new neighbourhood within the award-winning community of Mahogany. Instead, it's the lifestyle, including convenience, walkability, access to Calgary's largest man-made lake, and loads of downtown-style amenities.
"What really sets the development apart are the amenities and the self-contained structure of Westman Village," said Jay Westman, chairman and CEO of Jayman Built, the developer and builder behind the project. "The only thing that we don't have is a gas station."
The 14-acre community spills onto Lake Mahogany and offers a spectrum of multi-family designs for every stage of life. Here one can find one- and two-bedroom condos, estate condos and adult-only retirement condos. Plus, Westman Village offers the Journey Club, an upscale retirement option featuring leased condos and independent living, memory care, and private assisted living options.
"We essentially wanted to abolish winter." - Jay Westman, Jayman Built chairman and CEO
The team at Jayman Built conceptualized a Palm Springs-like, resort-style lifestyle for community residents, with concierge services and an over-the-top village amenity centre.
The Village Centre, a 40,000-square-foot facility, was unveiled in January, months in advance of the residential buildings, which are slated for occupancy starting in July of this year. It offers a smorgasbord of health and lifestyle options, including Pilates and yoga studios, salt-water pools, basketball courts, a golf simulator, a wine cellar and tasting room, party rooms, and guest suites. As an added bonus, the community's 1,400 residents will be able to move through Westman Village from their homes to the Village Centre without ever having to don a coat.
"We essentially wanted to abolish winter," said Westman. To that end, a team of architects – Calgary's NORR Architects and Vancouver's Integra Architecture Inc. – worked to create a West Coast design aesthetic connected by heated, underground pathways and plus-15 skywalks.
That said, on fair days residents can take full advantage of the lush outdoor landscaping, courtesy of Vancouver landscape designer Perry + Associates, who also designed the grounds at the University of British Columbia.
"One of the key elements to the amenity mix was food," said Westman. "We have three restaurants on-site, with three different specialties – places where you can mingle, have a drink." The 42,000 square feet of hand-selected dining and retail space will include Diner Deluxe, Chairman's Steakhouse (part of the Vintage Group), Analog Coffee, Chopped Leaf and MODE Fitness.
Tesla charging stations and solar energy add to the community's appeal, as do 24/7 security features.
Homes start in the $220,000s.
Tagged: amenities | Analog Coffee | Calgary Community | Chairman's Steakhouse | Chopped Leaf | Diner Deluxe | Feature | Integra Architecture | Jay Westman | jayman built | Lake Mahogany | Mahogany | MODE Fitness | NORR | NORR Architects | Palm Springs | Tesla | University of British Columbia | Village Centre | walkability | Westman Village
---
---
Connect With Us