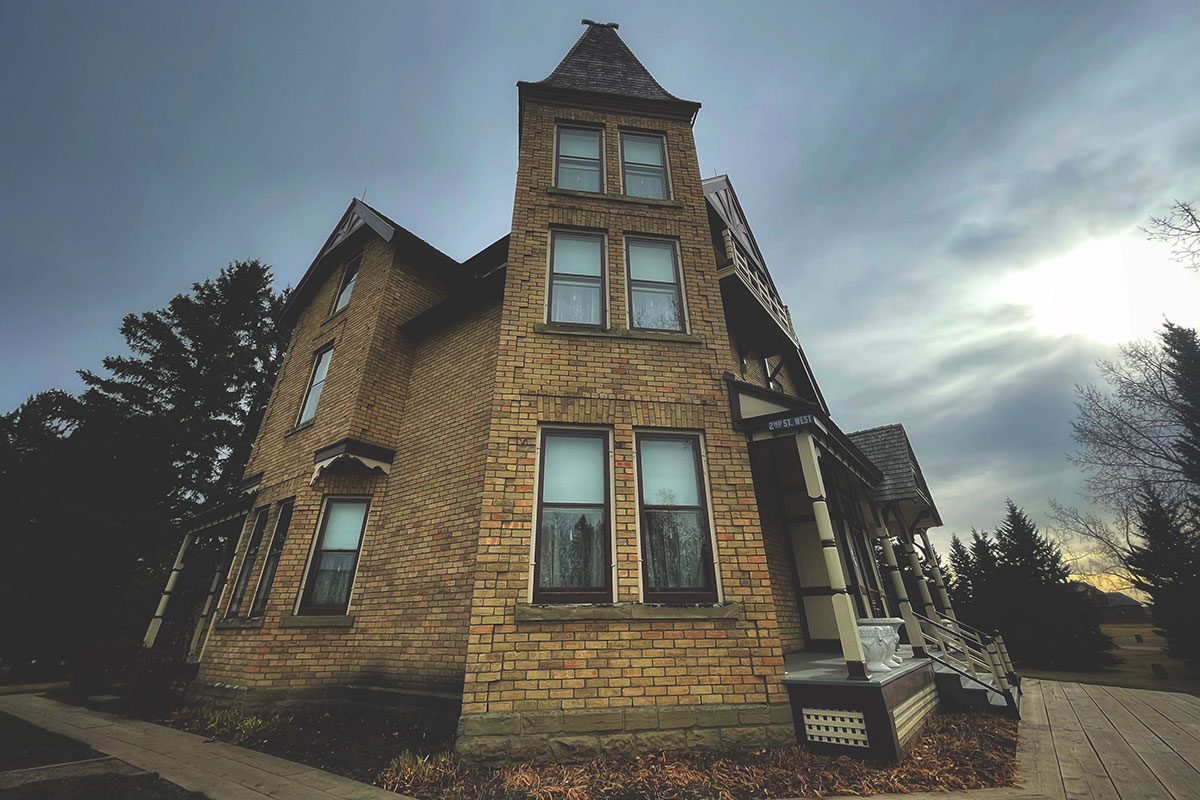 Many ghosts reportedly make themselves at home in the 127-year-old Prince House at Heritage Park. (CREB®Now Archive)
Oct. 28, 2021 | Cody Stuart
Spooky YYC: highlighting Calgary's haunted landmarks
Calgary probably isn't the first city that comes to mind when you think of the world's most haunted places. However, even though the city is better known for its steaks than its spooks, Calgary isn't completely devoid of ghostly tales.
Heritage Park could be considered Calgary's spook central. Hosting several events over the Halloween season, including ghostly gourmet dinners and Ghouls' Night Out, the park has been the setting for many ghost stories over the years.
If local legends are to be believed, Prince House has played host to many ghosts during its 127-year history. Tales of mysterious lights, shadowy figures and unexplainable occurrences abound at the former home of lumber and hydroelectricity magnate Peter Anthony Prince.
Elsewhere in the park, the long-expired ghost of Sam Livingston – Calgary's first citizen – is said to stroll through the Canmore Opera House, perhaps waiting for the rest of the park's ghosts and ghouls to arrive and the show to begin.
Not content to leave the nightlife to the living, spectres have also been sighted along 17th Avenue in Calgary's southwest. At Western Canada High School, which was once used as a military training facility for the Royal Canadian Artillery, the sounds of crying children and training exercises from the distant past reportedly echo through otherwise empty halls.
Nearby, the Rose and Crown pub has obvious ties to the supernatural, having served as a funeral home as recently as the 1980s. Staff at the watering hole have reported windows opening on their own and, more alarmingly, sightings of a little boy hiding in the pub's basement furnace.
In Inglewood, the Hose and Hound pub has had its fair share of otherworldly encounters. In a departure from the usual, garden variety spirits, the former fire hall is said to host a long-departed monkey who once belonged to fire chief James Smart – a man with a taste for exotic pets.
The story goes that the monkey attacked a small child and was put down soon afterwards, but its spirit now haunts the neighbourhood pub, sending things flying around the kitchen, turning appliances on and off, and pounding on the floorboards.
So, whether your Halloween plans include carving pumpkins, handing out candy or seeking out an honest-to-goodness spectre, Calgary has plenty to offer during the spookiest time of the year.
Tagged: Halloween | history | 17th Avenue
---
---
Connect With Us