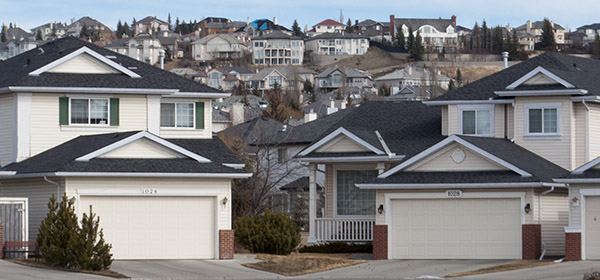 CREB®Now Archive
Feb. 16, 2016 | CREBNow
Calgary's housing market takes brunt of downturn
City leads country in sales, price declines: report
Canada's resale residential housing markets illustrated further signs of regional disparities in January, with sales and prices up in hot markets such as Toronto and B.C.'s Lower Mainland yet down in others such as Calgary and Edmonton, according to a new report from the Canadian Real Estate Association (CREA).
Sales in Calgary last month fell by 14 per cent to 1,049 units, representing the sharpest year-over-year decline among all major urban centres in Canada. Edmonton also saw a sharp 9.7 per cent decrease in the number of sales to 777 units.
In contrast, Greater Vancouver saw sales pick up by 30.3 per cent to 2,626 units and Greater Toronto Area (GTA) by 7.3 per cent to 4,672.
"January 2016 picked up where 2015 left off, with single family homes in the GTA and Greater Vancouver in short supply amid strong demand standing in contrast to sidelined home buyers and ample supply in a number of Alberta housing markets," said CREA chief economist Gregory Klump.
Nationally, the number of homes trading hands increased year-over-year by eight per cent to 26,762 units.
Benchmark prices in Calgary also fell sharply when compared to other major urban centres, declining year-over-year by 3.05 per cent to $444,000, according to CREA. January's benchmark price in the city still remained nearly 19 per cent higher than it did five years ago.
Saskatoon followed Calgary, reporting a year-over-year price decline of 2.11 per cent to $303,100.
In contrast, the benchmark price in the Lower Mainland increased by 19.6 per cent to $681,500, while the GTA reported a 10.7 per cent increase to $578,400.
The actual (not seasonally adjusted) national average price for homes sold in January 2016 was $470,297, up 17 per cent on a year-over-year basis.
CREA also reported the number of newly listed homes fell by 4.9 per cent in January compared to December, which more than reversed monthly gains that were posted in the final two months of 2015. Canada's largest urban housing markets contributed to the monthly decline in new listings, including the Lower Mainland, Calgary, Edmonton, the GTA, Hamilton-Burlington, Ottawa and Montreal.
Klump anticipates recent changes to mortgage regulations will impact sales numbers moving forward. Effective Feb. 15, 2016, the change announced by the federal government in early December will raise the minimum down payment for new insured mortgages from five to 10 per cent on the portion of the house price above $500,000.
"Tighter mortgage regulations that take effect in February may shrink the pool of prospective home buyers who qualify for mortgage financing and cause national sales activity to ease in the months ahead," said Klump.
Tagged: benchmark prices | Calgary Real Estate News | Calgary Real Estate News | CREA | Edmonton | lower mainland | Residential | sales | Toronto | YYCRE
---
---
Connect With Us