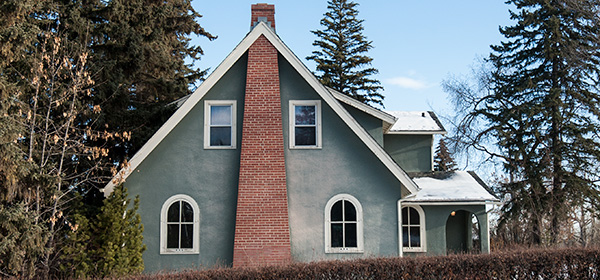 Jan. 10, 2013 | CREBNow
Moving in the Right Direction
It's a happy New Year for Calgary's real estate market, as the city ended 2012 with sales volume up 15 per cent and benchmark prices up five per cent.
Average sale prices were the highest ever in Calgary at $428,655 for combined single family and condominium, but this figure was skewed by a surge in $1-million plus homes sold in 2012. The benchmark price of $381,408 is lower than the average because tracking is based on comparable properties. "Calgary's housing market has finally started to recover," said Ann- Marie Lurie, CREB®'s chief economist. "While prices remain shy of the highs recorded in 2007, this is a move in the right direction."
Lurie said much of the sustainable recovery is fuelled from the growth in the energy sector, spilling over into all aspects of the economy, including housing.
"There is no question employment and migration growth has supported housing demand, a trend that is expected to continue this year, albeit at a slower pace," she said.
Between April 2011 and April 2012, Calgary's Civic Census reported a net migration of 19,658 additional residents to the city, numbers similar to those seen during the boom of 2007. ATB economist Will Van't Veld said through the first three quarters of 2012, Alberta saw a net migration of almost 56,000 people, 6,000 more than seen in 2006.
"The last time that Alberta welcomed so many newcomers, there wasn't enough housing to shelter everyone. And that sparked the housing boom," he said. "In the early 2000s, housing starts in Alberta weren't strong and there was little surplus inventory, so the mid-decade influx of migrants put pressure on existing housing stock.
The jump in real estate prices caused a building boom, which is why there is no major shortage today."
In Calgary, single-family market sales growth in the city outpaced increases in the total condominium market. Single-family sales increased by 15 per cent in 2012 compared to 2011. However, new listings did not keep pace, decreasing by seven per cent over that same period, reducing the inventory of single-family homes in the market and pushing prices up.
"Consumers in the market were looking for value, and, if a home was priced right based on a longer term view of their housing needs, they were buying," said Bob Jablonski, CREB®'s 2012 president.
Jablonski said the price spread between 2007 and 2013 is expected to narrow as balanced market conditions support further price growth. In most Calgary communities however, prices remain lower than 2007 levels.
This past December, the unadjusted single-family benchmark price was $434,800, 8.7-per-cent higher than 2011. On average, single-family prices are up by seven per cent for the year and remain two per cent below peak pricing seen in 2007.
In the condo market sales are improving as lower supply levels and rising prices in the single-family market saw homebuyers exploring other alternatives. Sales in the apartment and townhouse sector recorded annual increases of 12 and 16 per cent, respectively. Meanwhile, listings are declining in both the singleand multi-family sectors, keeping both markets in balanced conditions.
Condominium apartment benchmark prices averaged $248,700 in December, a 5.4 per cent increase over 2011. Annual average benchmark increases were two per cent, compared to the five per cent increase in the annual average price.
The price increase in Calgary's condo market can be read as misleading after several multimillion-dollar condo sales in 2012 including the two highest sales in the city's history — an $8.3 million and $9 million unit sold in The River complex — that the average figure skewed up. With more sales occurring at the higher end of the spectrum, average and median prices are trending higher than the benchmark, which represents price growth for the same type of property.
Calgary's housing market did not recover at the same pace as other Canadian centres and 2012 was the first time resale sales returned to more normal levels of activity. When compared to other centres in 2012, Calgary continually bucked national trends. In the third quarter of 2012, Calgarians who purchased a standard two-storey home spend 39.3 per cent of their median pre-tax income compared to Torontonians who spent 61 per cent and Vancouverites who spent 87 per cent.
With the onset of the new year, Lurie said the city's housing market growth is expected to ease in terms of sales and price growth differing from the declines expected on a national level.
"It is expected that continued weakness in the natural gas sector, combined with the more cautious expansion approach in the oil sector, will persist this year," she said. "While economic activity will be strong enough to support moderate housing growth, the notion of an overheated housing market in 2013 is unlikely, given the economic backdrop."
Calgary Regional Housing Market Statistics - December 2012
Community Statistics - December 2012
Community Statistics Condominium - December 2012
Town and Country Statistics - December 2012
Tagged: Bob Jablonski | Calgary Housing Market | Calgary Real Estate | Calgary Real Estate News | Housing Prices | Residential
---
---
Connect With Us